Last Updated on 9th August 2009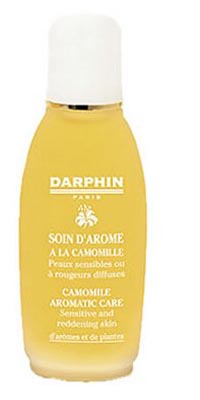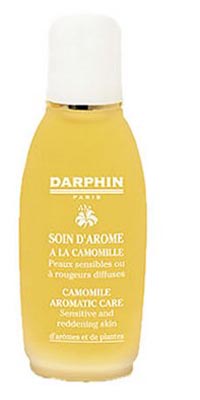 So a luxury beauty brand, gets in touch and offers you a skin scanning treatment, what do you say? "When, where, can I come today?" Of course.
This is exactly what I did and ended up at Darphin headquarters to have my skin scanned. Now I have always been fairly sceptical of these scientific techniques employed by skincare brands to make you realise how bad your skin is, so that you have to buy their products.
But as soon as I sat down, I realised that this wasn't about tricking me into buying products, but rather it was a chance to prove that Darphin really do know their stuff.
First up was a quick rundown through the history, and Darphin is based on the concept that to be beautiful is to be radiant, and to be radiant is to have perfect skin. We then chatted through my daily skincare routine, and I was quickly reprimanded for my overuse of cleansing wipes.
The skin scanner then got geared up for action, it's actually a little roller ball mouse type contraption which they pressed against my forehead, cheek, nose and chin. The skin is then magnified and you can see what your problem areas are. There were some icky black spots of pollution, a couple of dry patches, some dead skin and this all resulted in the diagnosis of combination skin. My skins hydration was also measured, and it was slightly dehydrated. So what does this all mean?
Well firstly they were surprised that my cleansing wipes weren't that drying (they're MAC by the way if you're interested), and then they talked me through serums. Darphin believe that you put a hydrating serum on every morning before moisturising, and then at night you should use an aromatherapy oil chosen for your own needs, again followed by a moisturiser. I picked the Camomile aromatic care oil, which is great for dry skin, and stressed out minds. I put four spots of it across my face and then massage it in and follow with the Darphin Arovita C Line Response Lotion. After only a few days my skin feels and looks amazing.
I'm not using a serum in the morning, but I am hugely tempted. Darphin is not a cheap brand, and you can get other aromatherapy oils (make sure they're diluted), but if you can afford one of theirs I highly recommend it. I didn't have bad skin, but neither was it perfect, but after less than a week of following their routine my skin looks truly radiant.
I have always been a bit dubious of these expensive brands, but Darphin really do have the science to back it up with. And I have a better understanding of my skin, here's a few tips from the experts:
• Keep hydrated , Not only drink your 2 litres of water, but make sure that you're putting on a good moisturiser and serum to keep you hydrated.
• Moisturise , Even oily skin needs a good moisturiser, but pick wisely to make sure you get one suited to you.
• Exfoliate , Pay particular attention to the t-zone, making small circular movements to remove dead skin cells.
• Know your skin , tightness or redness of the skin suggests sensitivity, use light products which again moisturise.
• Cleanse , Use a good moisturising cleanser, try to avoid wipes which can dry out the skin and delicate eye area.
• Plan , Start thinking about anti-aging products at the age of 23, prevention is better than a cure, so keeping your skin hydrated and plump will help stop wrinkles.
Visit Darphin for more info.