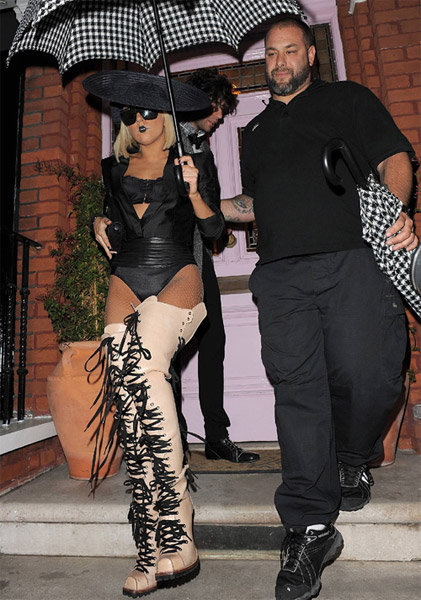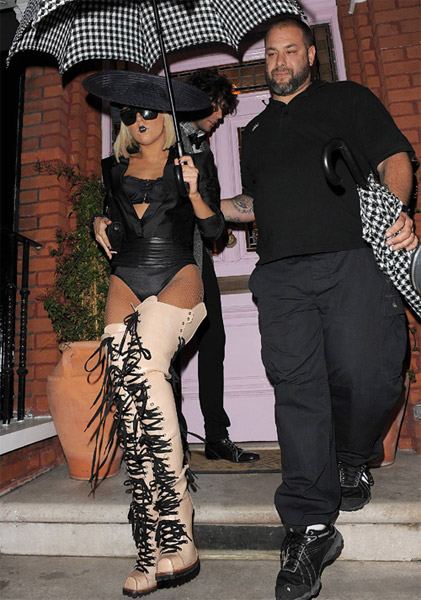 I have now accepted that Lady GaGa is literally gaga. After her downright weird interview with Jonathan Ross I am beginning to think she no longer knows where she ends and her stage persona begins.
But anyway, you can always rely on her to make a fashion statement and this week was no exception. Dressed to cause a stir Lady GaGa left her Kensington hotel to meet singer Mika for a spot of dinner. From the waist up it was a very respectable ensemble, a little too respectable. But she made up for it by sporting nothing more than pants, fishnets and lace up thigh high boots on the bottom half. She also later took her jacket off leaving a satin jacket on underneath and exposed bra.
Her Twitter on her outfit read: "These boots were made for walking. Yes, GaGa streetwalking.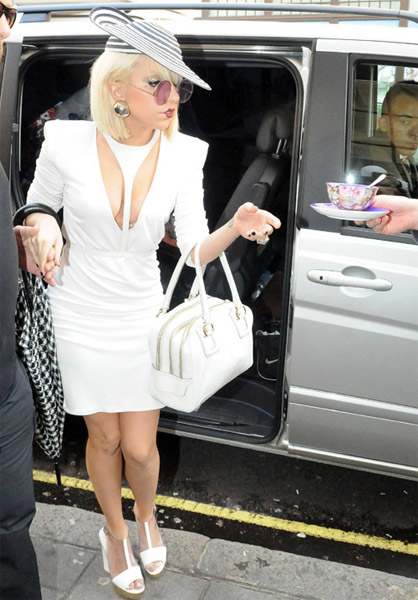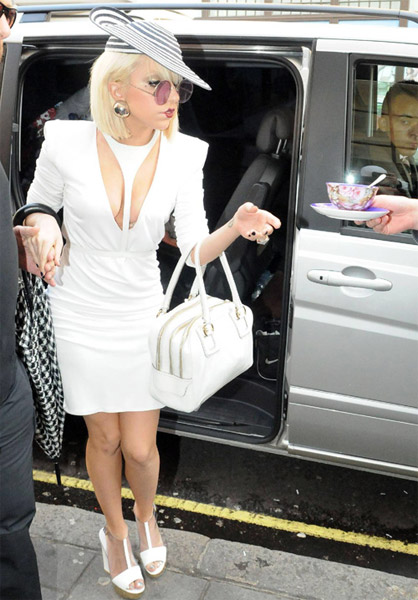 I have to say I am loving the hat and geishaesque lip make up. The white outfit she wore on Monday was my personal favourite, I like how simple yet kooky it is. I don't really get all the half naked creations, I do think "why bother? It's not that shocking. And it's sad because she does have a serious sense of style. Her accessories are so well chosen so why does she dress like Jodie Marsh?
Whatever her reasons she has won, for I am writing this and you are reading it. Therefore her mission to infiltrate our lives is successful. What do you make of GaGa's style? Do you applaud her for being different or do you find it all rather tiresome?
[Images]