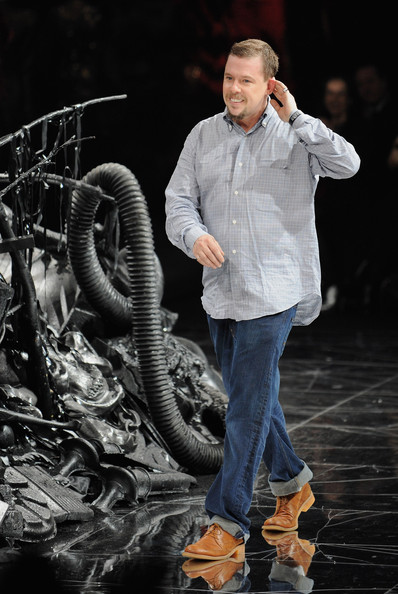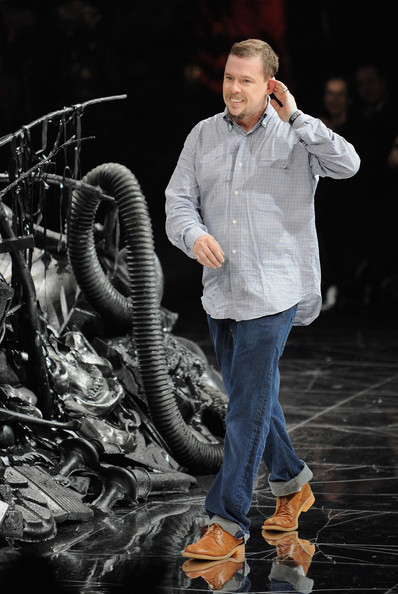 The tributes keep rolling in: Visionaire, the fashion and art bible, has created a limited edition book in honour of Alexander McQueen – and they've roped in some of the finest names in fashion to help them.
The book features contributions from the likes of Nick Knight Steve Klein, Mario Testino and Lady Gaga, and includes images inspired by McQueen, each of which is printed on paper embedded with wildflower seeds – and, when they're planted and watered, the pages blossom.
"Visionaire first featured the designs of Lee Alexander McQueen in 1996 and since that time, he has been a continuous inspiration and a presence in Visionaire," the magazine's founders Stephen Gan, Cecilia Dean and James Kaliardos told Vogue UK. "McQueen's special commissions are among our most treasured contributions. His daring designs and challenging ideas of fashion have consistently excited and provoked us."
As it would happen, a collaboration between the two parties was always on the cards but, like many things, it never came round to developing.
"In 2003, McQueen came to our SoHo office and gallery to discuss collaborating on an issue of Visionaire – an issue that never came to be," the founders added. "This is our tribute to him."
You can get your hands on a copy from Alexander McQueen stores, Colette in Paris, and Visionaire, but we suggest you do so pronto – as far as fashion history and collectors items go, these books will fly off the shelves faster than any.