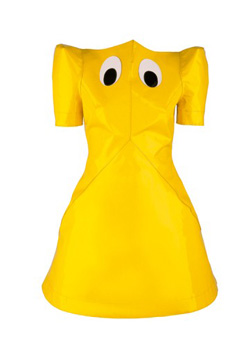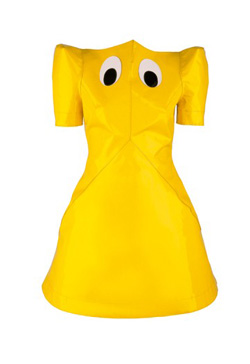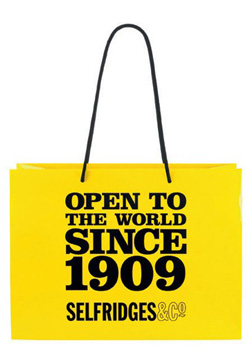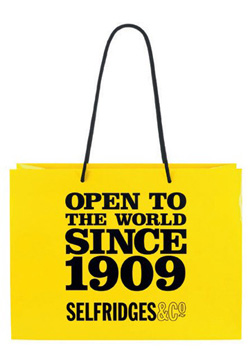 This week the ultimate department store will celebrate its 100th birthday and to mark the festivities a number of exciting events are taking place.
First up there are those famous windows, they've been decked out in vintage styles that have a slight Moulin Rouge feel. Then there's the instore events to get excited about: a fascinating exhibition charting the life of Selfridges which can be found in the Ultralounge, but as always with Selfridges it is the most delectable exhibition.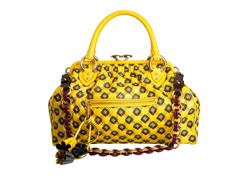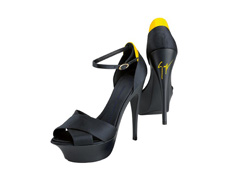 If you're still wanting more, then drop by over the coming weekends starting this week and continuing through until May. A number of exciting entertainment performances can be witnessed. But true to form these are very fashionable indeed, Giles Deacon, Henry Holland and Amy Molyneaux are all booked for DJ sets.
The Wonder Room has been turned into an incredible homage to the store with limited edition pieces all created in Selfridges' signature Pantone 109 yellow. There is everything from lollipops to vodka through to Christian Louboutin heels, Diptyque candals, Mulberry handbags right down to Converse trainers and Coca-Cola bottles. There is of course that kooky Giles Deacon dress you may have seen peeping at you, or the yellow Louis Vuitton.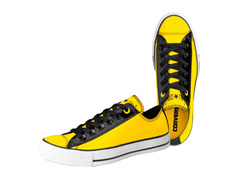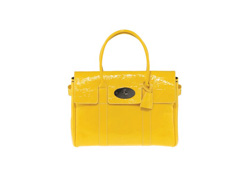 The celebrations begin this Thursday with a lavish party where guests will be wined and dined on a menu of champagne and birthday cake. Selfridges has been one of the few stores to actually thrive during the current recession thanks to the amount of tourists taking advantage of the weak pound. But despite the doom and gloom you can't help but feel a little brighter when you see that Selfridges yellow!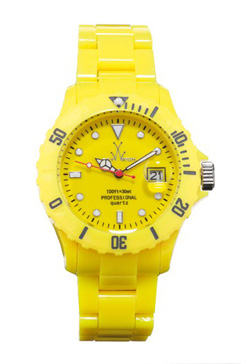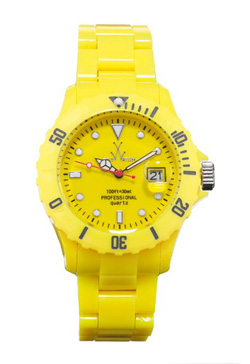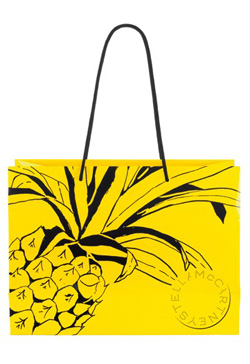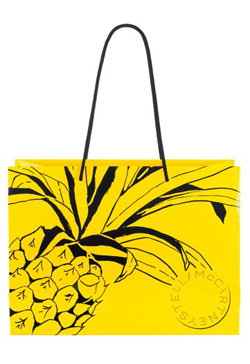 Make sure you pop down at least to see Giles or Henry on the decks, the store looks fantastic and it's sure to put a spring in your step even if the only thing you can afford is a lollipop. Yum.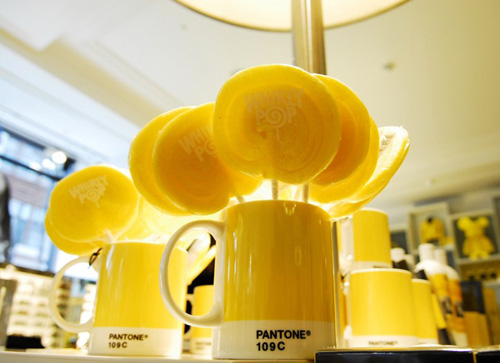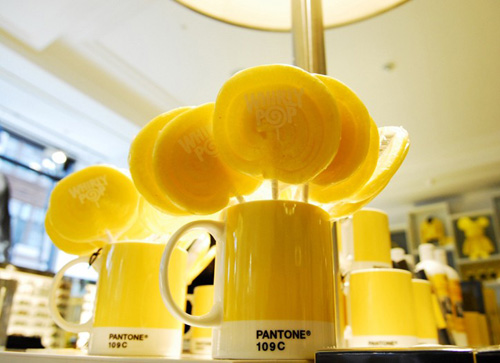 [Source]