Every where you turn in this fashion saturated world, the following message is being repeated: For style's sake, make a statement!
And that's exactly what we're hell bent on doing on this fine Thursday, as it is usually today that we begin to get into the mood for some serious Friday night party dressing!
Resisting the temptation of sporting our brightest and loudest wares to the office, we're letting you jump ahead by creating three statement daywear looks that edge perfectly into office-to-drinks category without falling into matchy-matchy-scare-off-the-birds -fashion-queen-Marni territory.
After all, we know you're famed for your unmatched style prowess and that life is one big party and everyday should be Lets Dress Up day. And, even though the glitter from your Givenchy Victoria Biker Sandals sprinkles everywhere, leaving a migraine-inducing trail for Nigel the office cleaner to clear up, so what? You're making that statement, after all.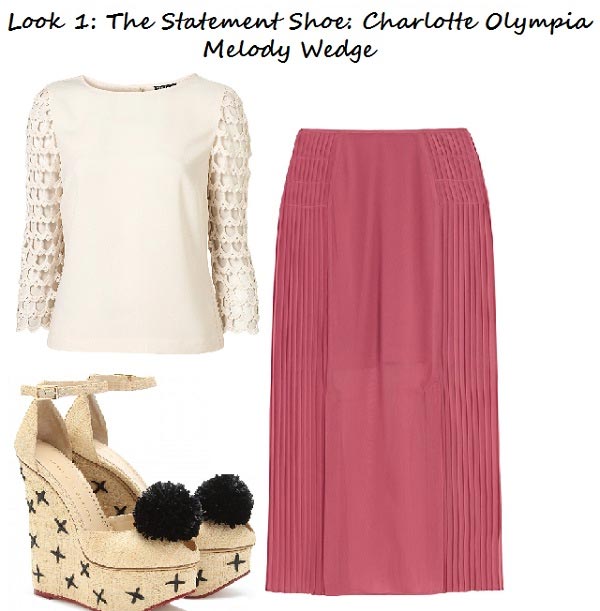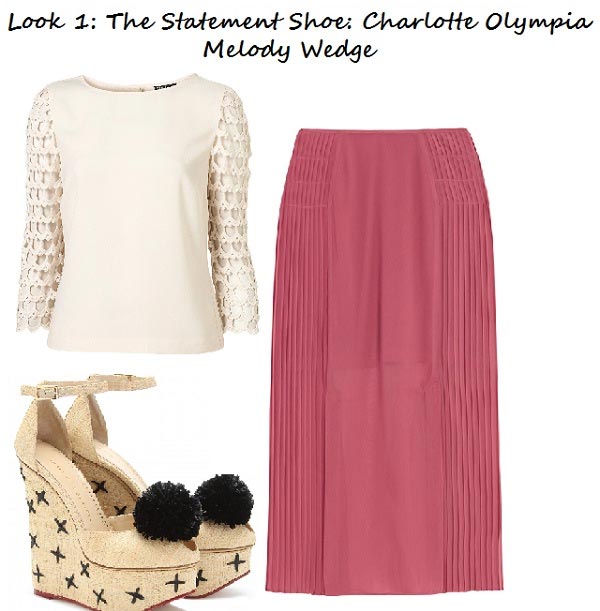 Look 1:  Charlotte Olympia Melody Raffia Platform Wedges,  £875, available at My Theresa; Amaranth Pleated Panel Skirt, £110, available at Reiss; Lattice Sleeve Blouse, £48, available at Topshop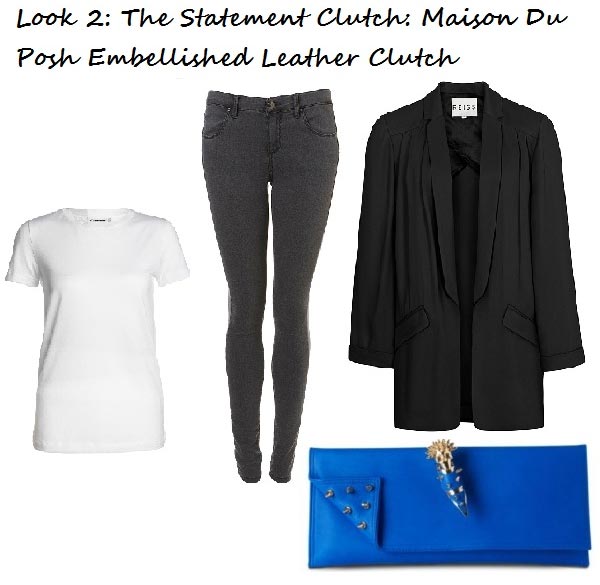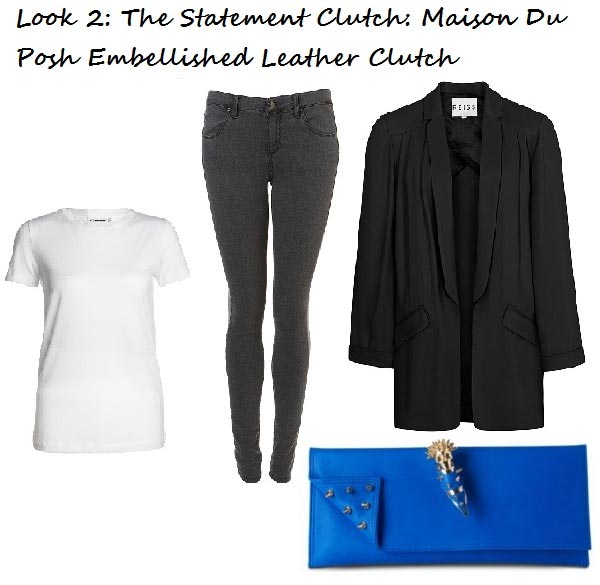 Look 2: Jil Sander Women's Classic Tee, £144, available at LN-CC; MOTO Leigh Super-Soft Jeans, £38, available at Topshop; Issey Relaxed Shirt Jacket, £189, available at Reiss; Maison Du Posh Embellished Clutch, £575, available at Selfridges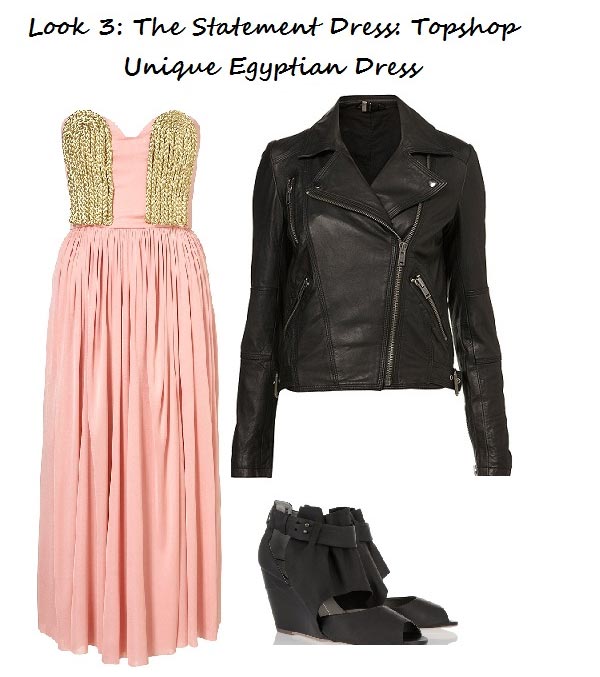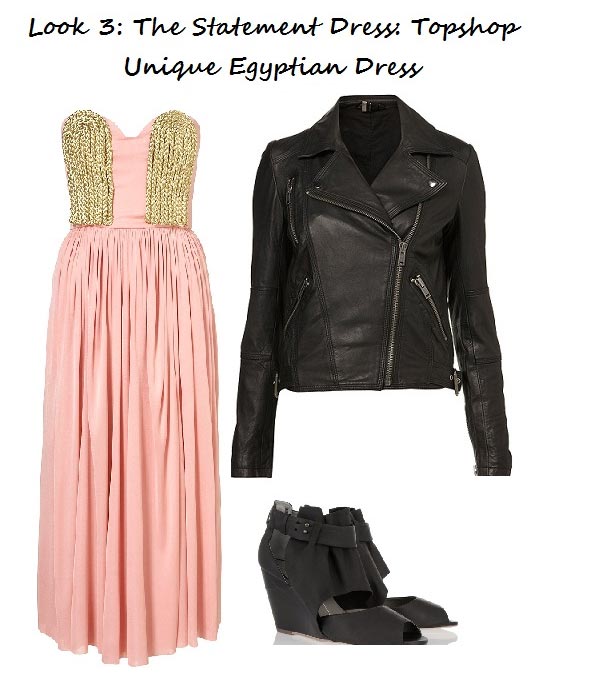 Look 3: Egyptian Dress by Unique, £220, available at Topshop; Traditional Biker Jacket, £165, available at Topshop;  Finsk Peep-toe Leather Wedges, £153, available at The Outnet