Last Updated on 23rd August 2021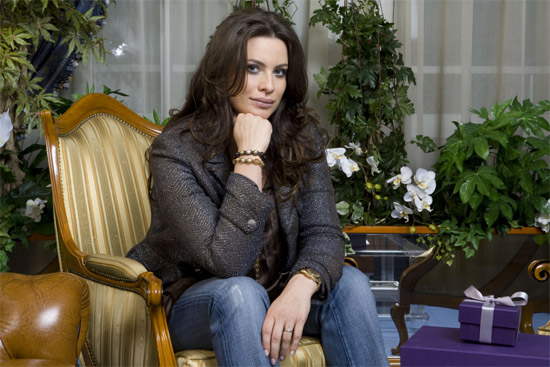 Multi-tasking is nothing new to Princess Kasia Al Thani. She's a mum, wife, philanthropist and somehow manages to find time to run her successful luxury gift boutique , Savoir-Faire.com. Since founding the site in late 2007, Savoir-Faire.com has become the go-to for those in search of the perfect gift for their loved ones. We caught up with Princess Kasia to get an insight into her life and loves.
Oh what we wouldn't give to be a Princess…even just for a day!
How would you define your style?
Elegant with a bit of an edge, I really like to mix it up.
Which 5 personalities both past and present would you invite for the ultimate dinner party?
Coco Chanel , She was always so effortlessly chic and sophisticated , a quality that only a true style icon can claim to possess.
Virginia Woolf , A strong and opinionated woman , I would have thought she'd bring very interesting topics to the table
Barack Obama , I was brought up in the States and would love to meet Obama, a symbol of just how much the world is changing for the better. I would ask him if being the top man is living up to expectations.
Natalie Massenet , I would love for www.Savoir-Faire.com to have the success that Net-a-Porter.com has had and would really like to meet her.
Bill Gates , He's a great role model for any businessperson , driven, intelligent, single-minded, successful and a philanthropist. I would like to know what motivates him.
What's your fashion weakness?
Hermes Birkin bags , I have a large collection of them and am on the waiting list for another two colours.
Describe your home?
It's traditional but very comfortable and warm.
Tell us about your beauty regime?
I am very adamant about my regime and I always wash my face in the morning and at night, then I moisturize.
What beauty products do you swear by?
Anything by Anne Semonin, they have the best products for the skin.
What's the best party you've been to?
Vanity Fair, Oscar Party
What's the silliest rumour you've heard about yourself?
I haven't heard any rumours, silly or sensible! I lead a very normal life with my husband and three children; working during the week and spending time with my family on the weekends. I'm afraid there's not a lot there for any rumours.
Who would you most like to spend a day shopping with, Carine Roitfeld or Anna Wintour?
This question will get me into trouble….I'm going to say Carine because her style is very close to mine.
If you could change one thing about the modelling industry what would it be?
I would like to see the models with a bit more weight on them. The fashion industry puts a lot of pressure on women to look thin. My personal opinion is that it has gone too far. I do not want my daughters to grow up looking at fashion magazines and thinking that they have to be and look like that. It's just not healthy.
Most interesting person you've met?
Princess Diana , she was such an inspiring woman both in her professional life and as a mother. I admired that in the short time she had with her children, she attempted to impress upon her sons the importance of good morals and behaviour, just as I do with my daughters. She knew the importance of having one foot firmly on the ground.
What's the best piece of advice you've been given?
Anything can be achieved if you put your mind to it: For me, it was hard to go from being a full-time mother to setting up a business from scratch. Money isn't everything when setting up a business , it's all about the big idea and having the determination, passion and confidence to achieve it. My parents worked hard to put me through college in the States and that hard working ethic was passed onto me. I need to achieve things for myself and wouldn't be happy if I didn't try challenging and varied things. Confidence breeds confidence and I hope my children inherit this strength of mind.
Any regrets?
Not at all, everything in life happens for a reason.
Visit Savoir-Faire.com