Last Updated on 4th August 2009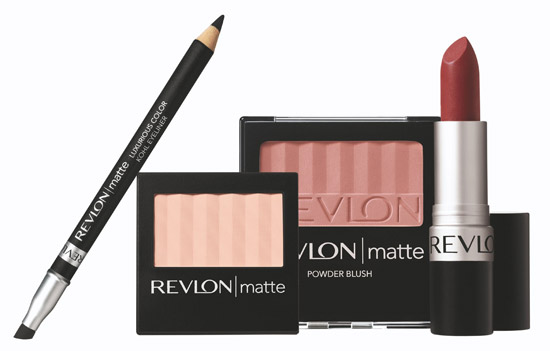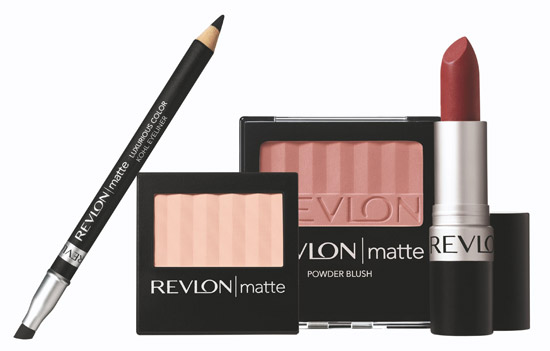 What: Revlon's Matte Collection was an undisputed hit when it launched in the US last year. In its first month 'Mauve it Over', a soft plum coloured lip colour became the country's fastest selling lipstick. Cameron Diaz shunned pricier cosmetics for the 'Strawberry Suede' lipstick, 'Blushing Berry' blusher and 'Sable' eye shadow at the Golden Globes. It's just launched in the UK, so we decided to see what the fuss was all about.
The selling point of the collection of lipsticks, powder blush, eye shadows and liners is its smooth matte finish. High fashion colours in brights, neutrals and nudes, all have a silky soft texture making them versatile and easy to apply with a suede-like finish.
The results: I wasn't so sure how the matte products would look. Would they be dull and lifeless? A bit too heavy and clumpy? Not at all. The matte finish made for a rather sophisticated look. With the removal of shine and a velvet texture, even bold colours looked understated and classy, and best of all, gave the impression of looking rather expensive too. With a mousse-like texture the products are easy to apply and blend in nicely , particularly in the case of the eye-shadows and liners. The irritation of applying a liner in a stop-start motion to achieve any sort of coverage was eliminated- it just glided right on. This meant better pencil control and more precise coverage, that is if you have steady hands.
The lipsticks also impressed. Colour didn't clog, clump or dry the lips out as some matte products are prone to do. It proved to have incredible staying power. After five hours and a very thorough road test including the consumption of copious gin and tonics, it was still there.
The verdict: At only £7.16 for a lipstick, £6.48 for an eyeliner, £7.33 for a powder blush and £4.99 for an eye shadow, the collection seems like a bargains to me. The range of colours , from classics such as smoky shades for eyes and light pinks for lips to on-trend acid bright shadows in lime greens and blues and liners in white and purple , seemed spot on too. And clever packaging, from a pop-out mirror on the blush, to a blending tool on the liners, should get a mention.
However, the blush just didn't do it for me. I found it harder to apply than the other products and found the effect a little too subtle. Aside from that, and speaking as somebody who is fairly hard to impress, I can honestly say they deserve to be make-up bag staples.