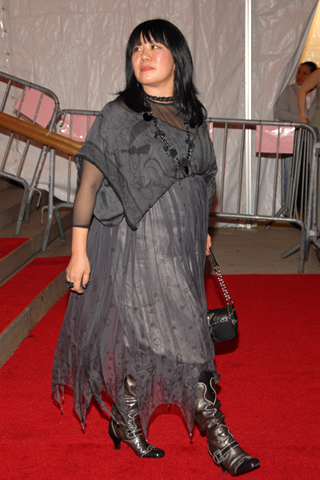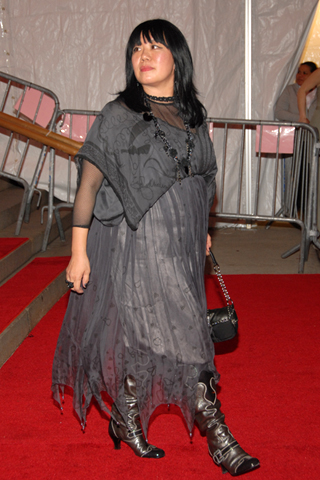 You just can't keep high end designers away from the high street at the moment. Williamson for H&M, Zandra Rhodes for M&S, Henry Holland (maybe) for Debenhams. And now Anna Sui will be designing for the discount retailer Target.
Anna Sui will be designing for the Designer Collaborations program, and follows in the footsteps of Alexander McQueen. This is separate from Target's Go International range which looks at up and coming designers such as Luella and Proenza Schouler.
Sui's inspiration for the range is Gossip Girl, the stars of the show are often dressed in the designer's wares.
Talking about the collaboration, Sui told WWD:
"I have always been a fan of designer partnerships with mass retailers, I think it is a great way to bring fashion to everyone. I love Go International and was intrigued with Target's new take on designer partnerships. It's a fresh approach. I was able to select a muse or source of creative inspiration to focus the collection around. It is an exciting challenge to try and interpret my aesthetic into a mass-produced product with a specific inspirational source as the focus.
Gossip Girl is a really interesting muse, and it will be very exciting to see what she comes up with:
"I liked the idea of creating a collection reflective of each characters' style, sensibility and unique approach to fashion. By combining the elements of art, city, spirit, punk and glamour, we created a collection that exudes New York City fashion.
Now, that sounds like a good collection, it apparently combines fabric combinations of silk, chiffon, tulle, sequins, lace and herringbone… very exciting!
And it is exciting, so often the collaborations are just diluted versions of the designer's mainstream collection, or in Kate Moss' case what she wears shopping. But it'll be great to see ranges that are original. Plus this will please Gossip Girl fans everywhere as well as die-hard fashion lovers.
Are you excited about the collaboration?
The range will hit 250 stores and target.com on 13th September, but the range will only be available until 17th October.
[Source]