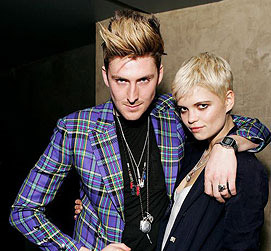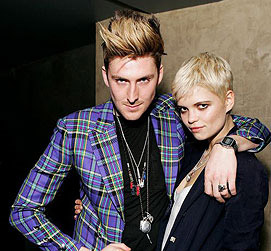 In an attempt to take a more directional approach to their lines and challenge retailers such as Topshop, Debenhams are rumoured to be in talks with none other than Henry Holland (the fashion journalist turned fashion designer and a supermodels best friend).
Debenhams' current designer list includes Julien Macdonald, John Rocha and Betty Jackson. Matthew Williamson also created a number of lines for the store. This would be a surprising move for Henry to make.
Although let's face it there's a recession on and a steady cash flow would secure the mainline collection. But will it damage the brand? I never quite felt the same about Matthew Williamson after he designed for Debenhams.
If it were Topshop or H&M he were in talks with there would be a real buzz about it, the problem is Debenhams brand image…let's face it, they're just not "cool. Nothing is set in stone, and the parties are still in talks. It'll be interesting whatever the outcome.
What's your take on this? Do you think Henry should sign or walk away?
[Source]