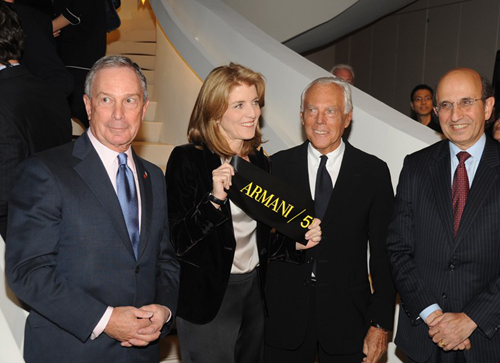 Yesterday we showed you a sneak peek at Armani's new megaflagship store, and it would seem we weren't the only ones interested. The stars flocked to the store opening including Leonardo DiCaprio and Alicia Keys.
But it wasn't just the glitz and glamour that had people talking. Armani has announced that he is making a $1 million donation to The Fund for Public Schools in honour of his store opening.
Armani made the announcement of this great act of philanthropy in a press conference with the Mayor Michael R. Bloomberg, the vice-chair of The Fund for Public Schools Caroline Kennedy and the Chancellor of the New York City Department of Education. The money will support an Armani Arts Institute that will help arts programs in public schools across New York. Mayor Bloomberg also let slip that Armani had travelled on the subway in order to visit a school in the Bronx which his money would aid. We do like it when Armani plays nice.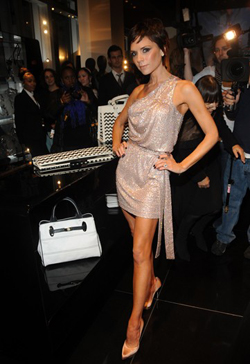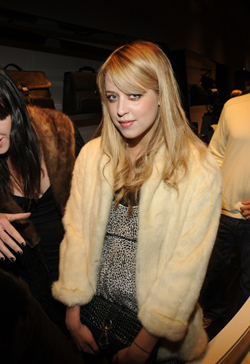 As for the party, it was very stylish. Victoria Beckham stole the limelight in a tiny Armani dress, that showed off her amazing pins. And it was nice to see that Peaches had bothered to brush her hair. But let's be honest the only people we were looking at were Chace Crawford and Josh Hartnett, they are almost as yummy as those Armani chocolates.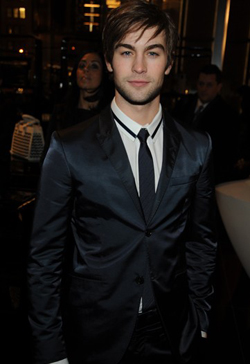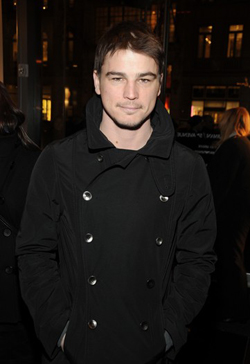 [Source, Images]