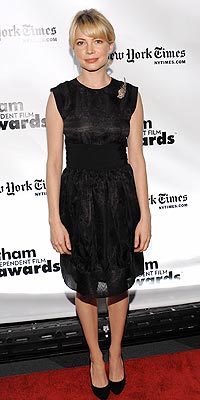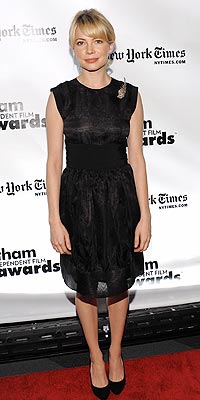 Remember Dawson's Creek's Jen Lindley?  The good girl gone bad, gone good, gone bad, gone good again?  While my contemporaries admired Joey Potter's laid-back style, I was all about Jen's indie rock chick cheerleader look.  There's a complex style if ever I saw one – somehow the girl from the big city managed to swap sweet floral summerdresses in NY for ripped tights and revealing minis in Capeside.  But it was Jen's casual look that accompanied her pixie crop that I'm still fond of now – a shirt, cigarette trousers, and flats – it's a style the actress that portrayed Jen still pulls off today.
Michelle Williams, in my humble opinion, has got it going on.  Along with Rachel Bilson and Kate Bosworth, I've rarely seen this lady put a foot wrong in recent years.  She has two very distinct wardrobes – one for days spent at the park, getting coffee and shopping with her daughter Matilda, and one for premieres, parties, and charity events.  Her daytime look is very casual and easy and merges New York hipster with a dash of Parisienne chic. 
This girl loves a good shirt and wears them a la Lindley with skinny jeans, or open with a loose vest and city shorts.  Fitted, cotton summer dresses are also popular with Williams when the sun's shining.  Come fall, Michelle wraps up in cosy winter coats in black and navy and adds colour with bright tartan scarfs and bold block colour bags.  Petite and pixie-like, at night Michelle pretties up in simple shift dresses from fashion-forward designers and teams them with a killer pair of Louboutins. 
Whether long and lustrous or short and cute, Michelle's  hair is always effortless and as a natural beauty, she sticks to minimal make-up too.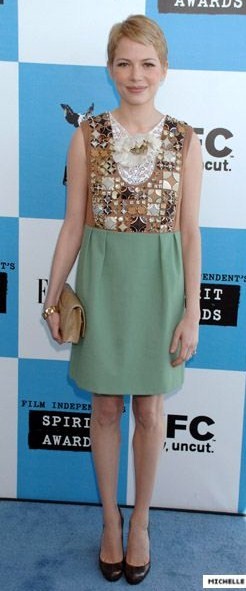 I love this Mia Farrow inspired look on Michelle.  The mute 70s palette on her Chloe shift perfectly compliments her colouring and is a wonderful balance with her (miniscule) frame and impish hairstyle.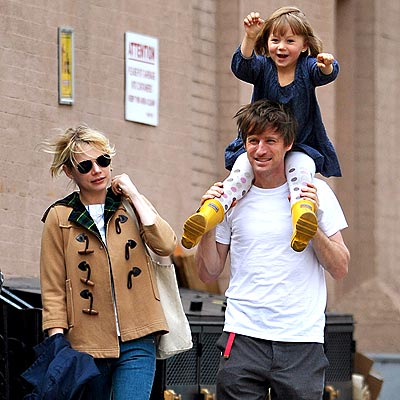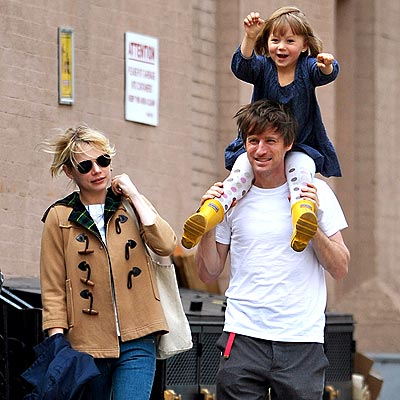 If anyone knows where I can get a cute mini-duffle like Michelle's then I'd like to know please.  I've got my eye on Matilda's yellow wellies too.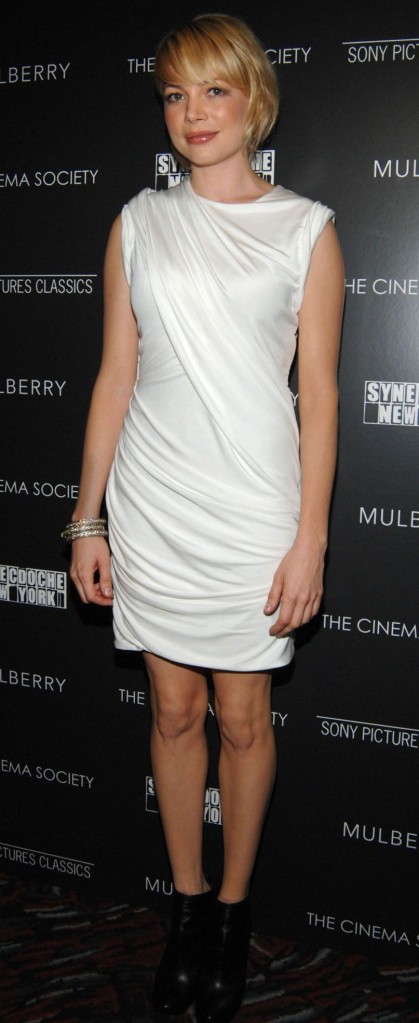 Simple but edgy, this winning combination is all about those ankle boots.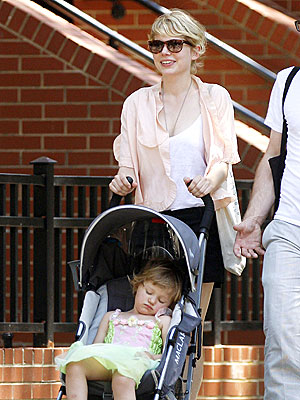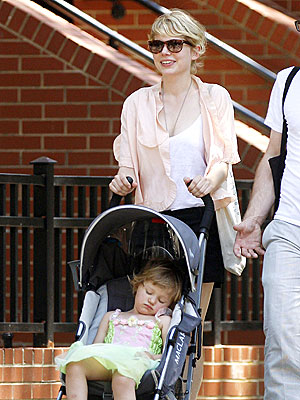 Wearing a delightful pale pink silk shirt, Michelle is pure city slick in her raybans, tee and shorts.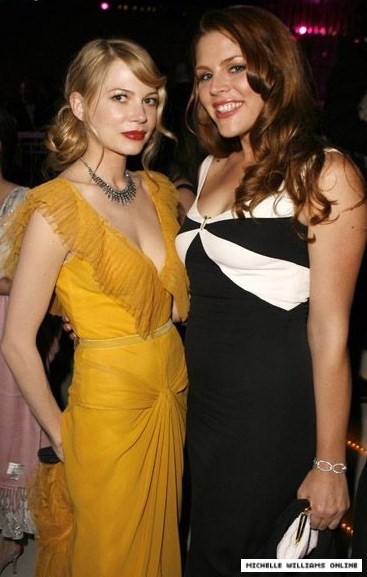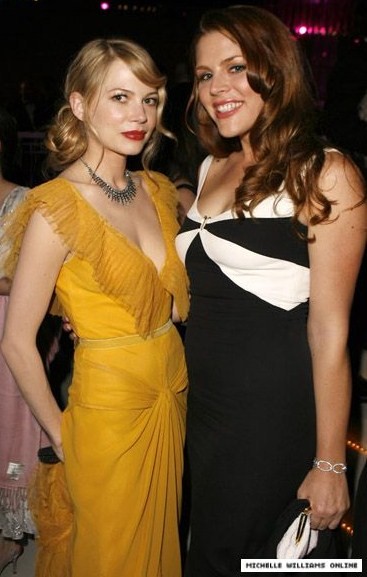 She might not have won Best Supporting Actress that night but she certainly went away with the Oscar for best dressed.  Looking like a vintage vixen in marigold Vera Wang, Williams poses with best gal pal Busy Phillips.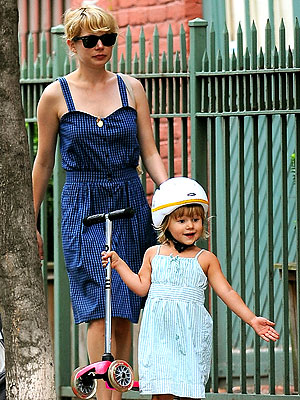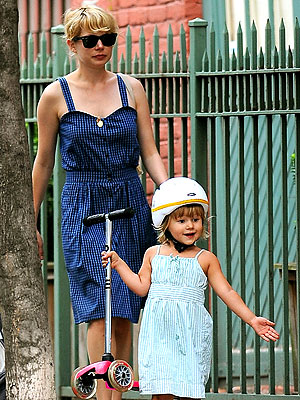 Hers and hers sundresses – too cute!  Michelle and Matilda beat the Brooklyn heat in their seaside stripey blues.
Look at more lovely pictures of your style crush at Michelle Williams Online and People.