Last Updated on 8th May 2009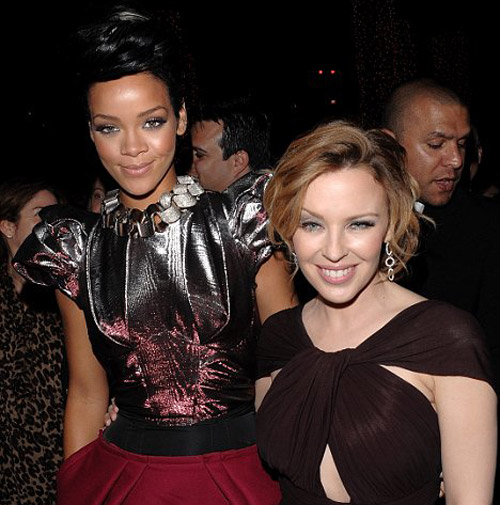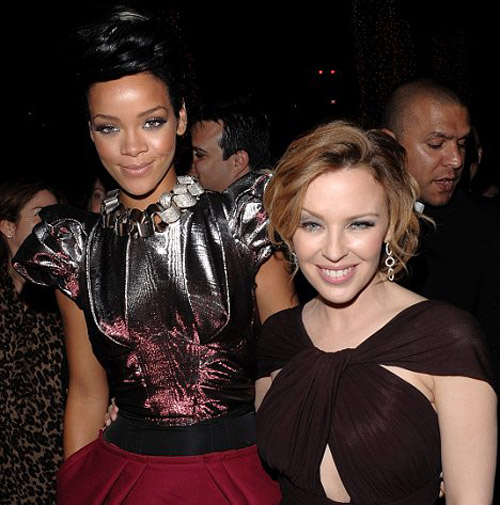 Despite numerous style malfunctions in recent days, Rihanna is reportedly being groomed for the cover of US Vogue. At the now infamous Met Ball, wow what an evening, Rihanna was apparently spotted making friends with Anna Wintour. So now of course the rumour mill is in full swing. But even if she was in the running to take the prestigious place on the front of Vogue, she may have squashed that by appearing in ridiculous outfits.
She has of course been working the trends, the exaggerated shoulders, the ripped Balmain jeans, the leopard print but the putting together of such ensembles has been most odd.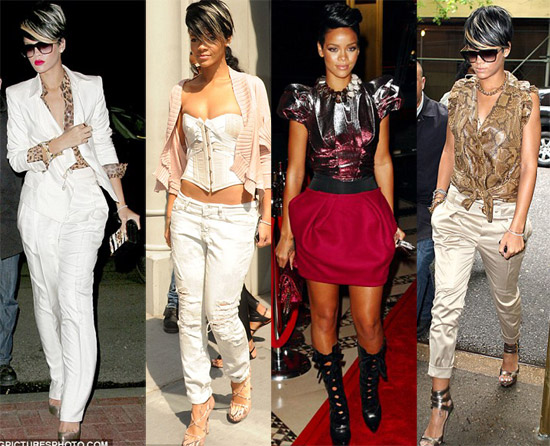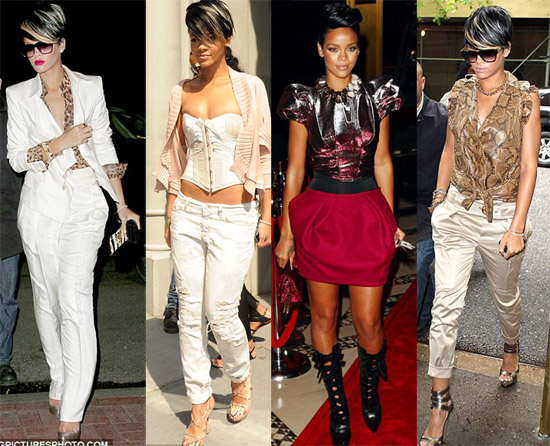 Her corset was a strange choice for hitting the shops and despite having an amazing figure it really didn't do anything for her. Then came a shiny snakeskin thing, this wasn't horrific just not very nice. She did redeem herself when venturing out to go to Derek Lam's new store opening in SoHo. Here she dressed in a great white suit with leopard print and a flash of red lipstick.
Then she was spotted out and about at a charity event in New York. She was dressed in a rather interesting outfit. I like the space age top, and the skirt but I'm not sure about them together. And then those Louis Vuitton boots make the whole thing look cheaper rather than luxurious. Perhaps she's still finding her style, fingers crossed she hurries up!
Do you think Rihanna will make a good Vogue cover? What have you made of her recent style outings?