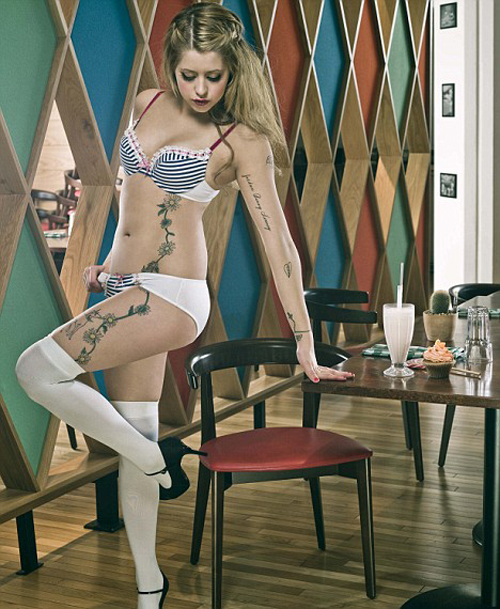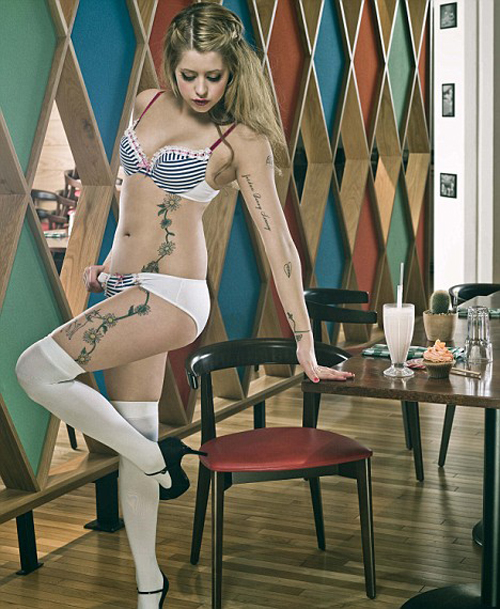 So that's what she does! We've been wondering for a while now what it is Peaches actually does everyday of the year, well except for looking rough at 3am. But following in the footsteps of pal Daisy Lowe, Peaches is a taking a stab at modelling lingerie. She has just been announced as the new face of lingerie brand Ultimo.
It is believed that she has signed a 6 figure deal for this campaign and was snapped up by lingerie tycoon Michelle Mone after being spotted by paps on the beach. Apparently they wanted someone 'edgy', I don't know if I really class Geldof as edgy.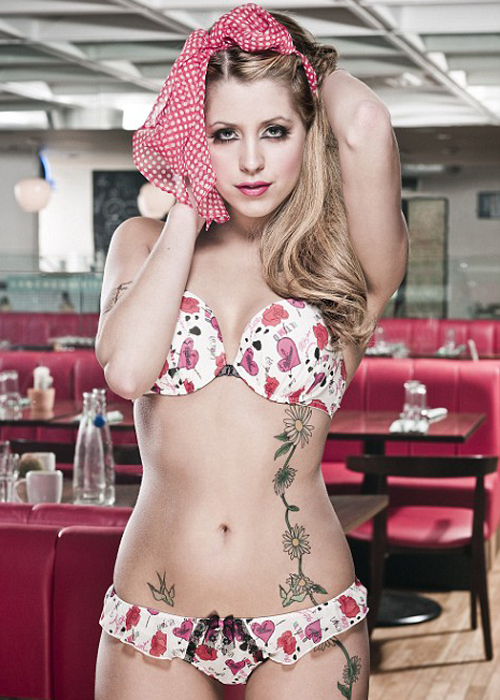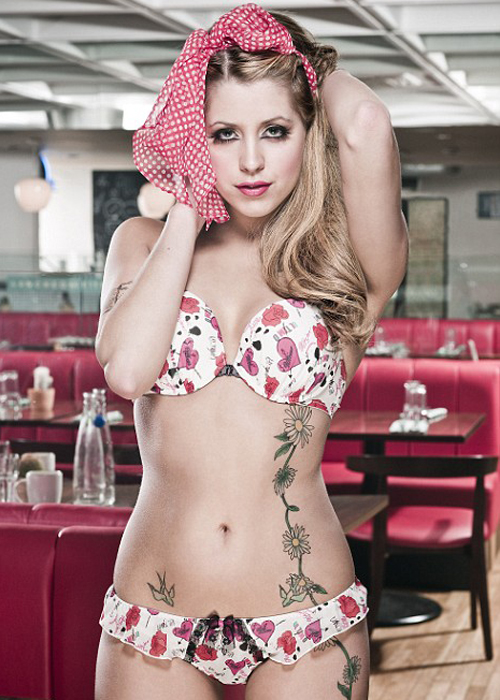 Anyway, what about the images? Well first up the underwear itself is clearly very girly so they've done well with the retro setting. But as for Peaches I'm just not feeling it. Her tattoos are rather distracting and those are the kind you really do regret in later life. Peaches commented:
"I'd rather young girls were looking at a normal body like mine rather than an anorexic model.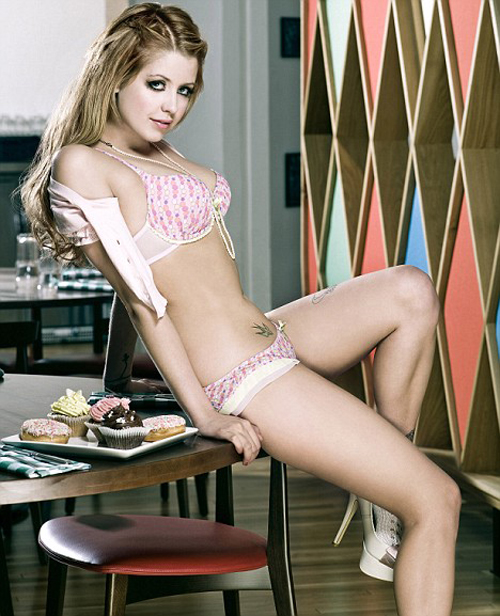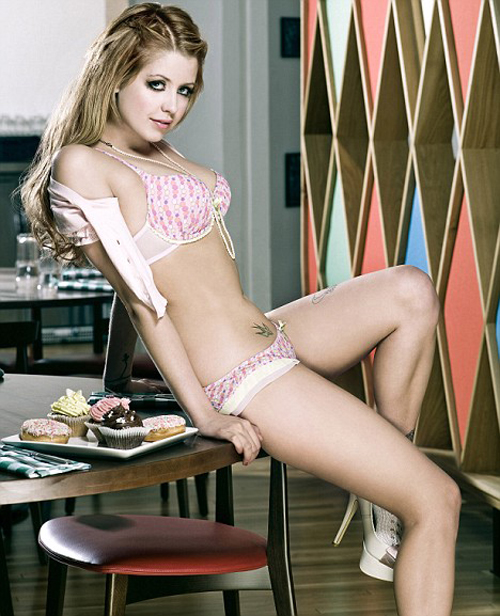 I half applaud her sentiments although on the whole lingerie models tend to be a little curvier. I just don't think the campaign works it all looks a bit cheap and actually rather odd, what is that on her head?
I don't think that fashion brands like Mango or DKNY are going to come knocking in a hurry after these pics. But then maybe I'm wrong I am after all not an advertisement guru. What do you make of the pictures? Do you think she is a role-model for girls everywhere? Do you think she looks hot to trot or just not?
[Source]