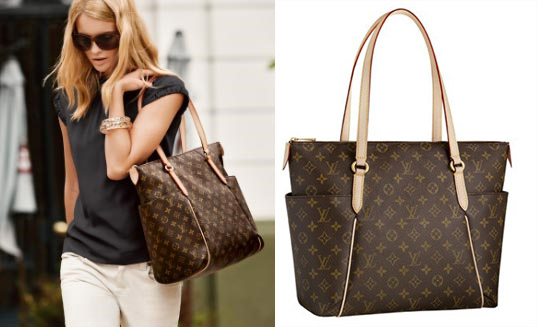 It is the strangest social networking site, yet it is rapidly becoming the most fashionable one to join. And now it has gotten even more fashionable. Legendary luxury brand, Louis Vuitton has joined Twitter.
On Friday, they launched their own official page which will give fashion lovers an insider's view into the house. Louis Vuitton US will tweet about brand info, product launches, celeb sightings and party gossip.
It's a savvy move for the brand, according to Daniel Lalonde, president and chief executive officer of Louid Vuitton US:
"With this new presence on Twitter, we hope to provide not only additional customer service to our clientele, but also a unique look at all aspects of Louis Vuitton.
And, of course hopefully gain a lot more fans and thus lots of sales. LV are really pushing the internet as a marketing tool. On Friday the brand twittered about their latest bag, the Totally Monogram tote (pictured above), which will be exclusively sold on the site before hitting stores.
It is a clever little tactic and will no doubt pay off. I must admit I get rather bored by Twitter, and would rather read a full blog. But I am rather drawn to the idea of brands twittering. You can follow LV here – @LouisVuitton_US
Which do you prefer Twitter or Blogs?
Photos courtesy of Louis Vuitton