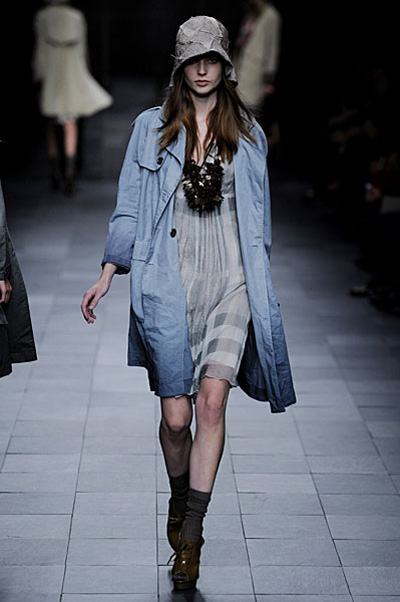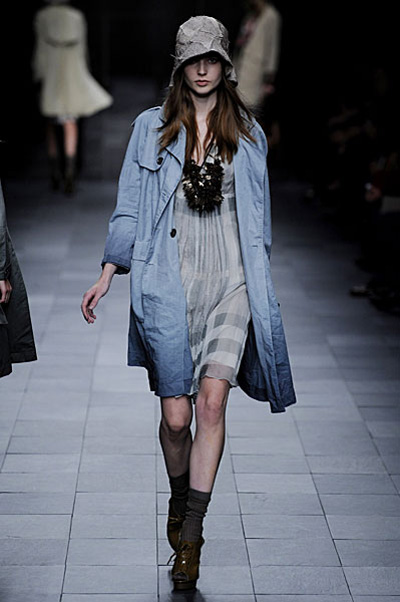 Burberry will show at the next London Fashion Week as opposed to its' usual home in Milan.
Burberry will be presenting the Spring/Summer 10 range at London Fashion Week's new home of Somerset House. Not only that but Burberry will be closing Fashion Week on 22nd September, which will be followed by an exclusive special event. It's all terribly exciting.
And it's exciting for two reasons, one is that we get to see Christopher Bailey's creations up close and personal. And two because it is so important to get the big names back to London. London misses out big time each fashion week, it is glossed over in favour of New York, Milan and Paris where the big design guns reside. Here, we produce the talent, the Alexander McQueen's and Matthew Williamson's of this world and then they flee. Vivienne Westwood came back to our shores a couple of seasons ago, but now Burberry as well signals that London is back on the fashion map.
Talking about the move creative director Christopher Bailey said:
"London is our home , it's the heart of this global luxury brand and the centre of all our creativity. We are so excited to be showing during London Fashion Week and particularly to be part of its historic 25th anniversary. We are incredibly proud of our Britishness and this is really a wonderful opportunity to celebrate that in our home city.
London Fashion Week is going to be a dream next season. But it may just get even better, there are whispers from the British Fashion Council that other names are returning to Blighty. Including a "key British designer who is going to be announced any day now.
This is amazing news, and really creates a feeling of positivity again. London was feeling tired, but it looks like it's been woken up and given a new lease of life.