Last Updated on 20th October 2013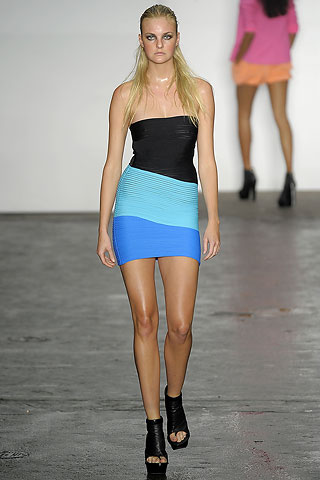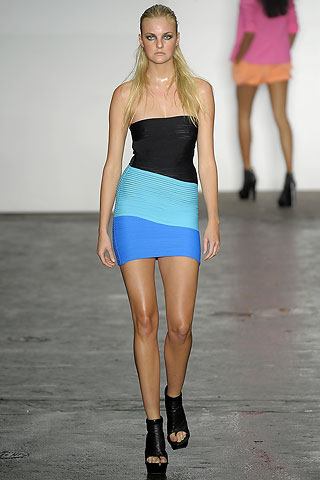 As we are all by now well aware, the eighties made a colossal comeback on the catwalks for spring/summer 09. But it is one microtrend in particular that captured the hearts of the fashion flock and A-listers alike. Yes, you guessed it: Body con. Short for "body conscious, this refers to clothing that does exactly what it says on the tin: anything from skintight mini-dresses and mini-skirts, to tight high-waisted leggings and trousers and basically any other garment that makes you, as the name suggests, very conscious of your body – conscious in the sense that you may have missed those body pump gym classes and well now can't quite eat lunch without busting a seam.
Egdy and chic in equal measures, the bodycon trend was defined in the 80s, when designers like Azzedine Alaia and Herve Leger created the now ubitiquous 'bandage' dress which showed off every curve. Preen, Alexander Wang, Versace, Alexander McQueen, and Christopher Kane have sparked the body-con revival this season sending models stomping down the runways in second skin looks. With the cling factor alive and kicking, the high street is following suit, churning out tight and teeny dresses that leave very little to the imagination. With body consciousness set to continue well into Fall, why not streamline to high octane body con looks this summer?