Last Updated on 19th June 2009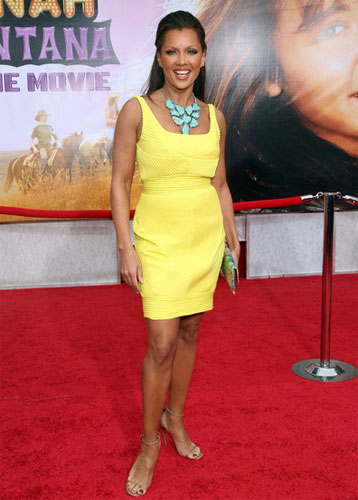 The actress, who plays ice queen Wilhelmina Slater in the hit US TV show, has praised the legendary fashion expert for her ability to transform ordinary outfits into something special.
She said: 'Working with Patricia Field is great because she will put something on you that you think is never going to work and then she will call the tailor over and say, 'Gimme a shoulder pad, a belt, an earring.' And suddenly, the entire outfit has changed.'
Patricia – who famously styled the stars of 'Sex and the City' – began working with the 'Ugly Betty' cast when the show relocated to New York.
Vanessa has also revealed she has Botox to maintain her youthful good looks – but is wary of having too many of the line-smoothing injections.
The 46-year-old former beauty queen explained to dailymail.co.uk: 'When I do it, I use very little because as an actress, I've got to be able to use facial expressions.
'Some people are junkies and you look at their faces and think, 'Was that a performance?' because their faces are blank.
'But I'm 46 and I use it to maintain some smooth skin, as opposed to doing it to look young. As long as it's administered well, it's all fine with me.'