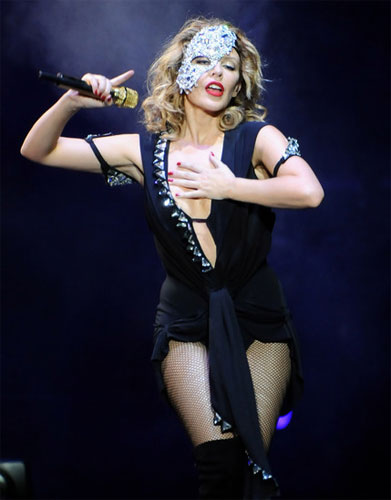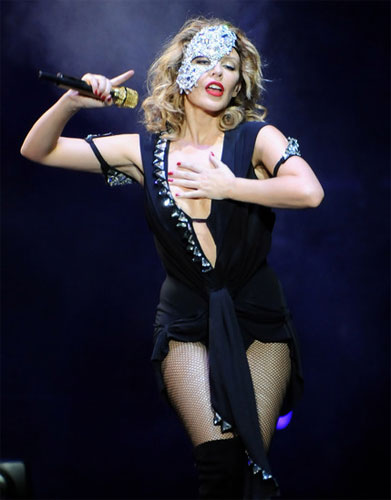 Kylie Minogue hates being too thin.
The petite singer – who was diagnosed with breast cancer in 2005 – has put on weight since undergoing chemotherapy treatment and believes her looks have improved because of it.
She explained: "It was hard to deal with. I still deal with it. I've got fat ankles hidden under these boots. But I think my body in many ways is better for having weight on it. When I look back at some pictures, especially before I was diagnosed, I just think, 'That's too thin, that doesn't look good. That doesn't look right."
Overall, the 41-year-singer insists she is happy with the way she looks, especially as her body is returning to how it was before she was diagnosed.
She added: "My face has changed. Everything has changed. It's coming back to normal, whatever normal is."
Earlier this year, Kylie admitted she has had Botox injections to ensure she remains wrinkle free, and hinted she might undergo further anti-ageing procedures.
She said: "For all time women have wanted to, for the most part, look their best. It's just that what we have available to us today is – what it is today. And if you want to take advantage of it, yeah. I'm preferring to be a lot more… natural these days. I've tried Botox, I've tried all…"