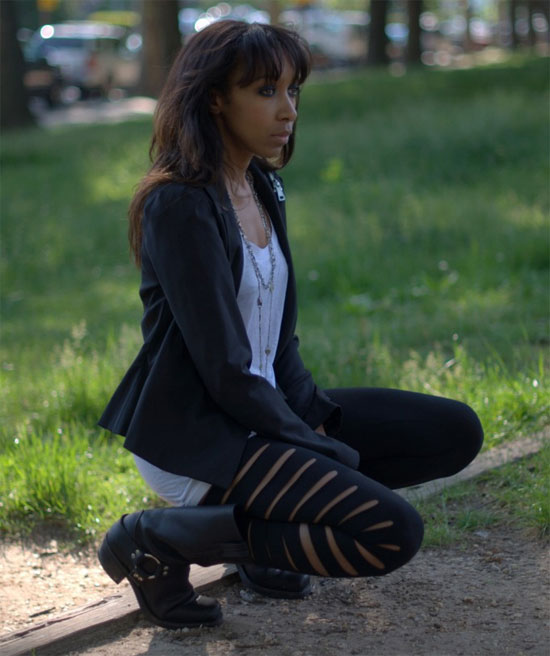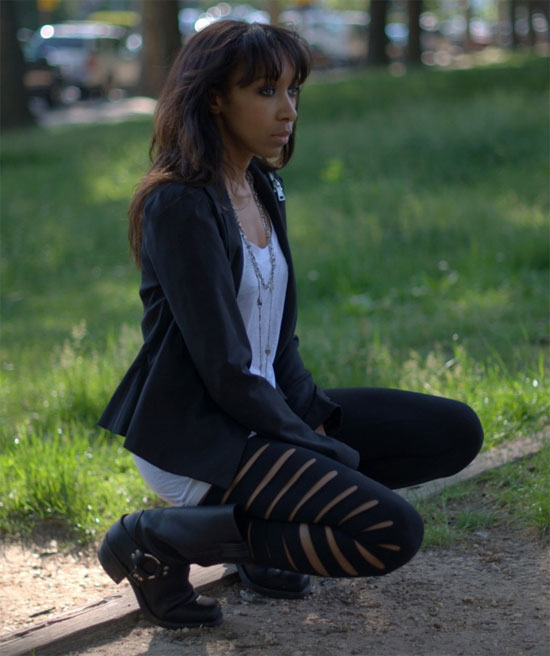 Where Did U Get That is the brainchild of fashion blogger Karen Blanchard. She already has the fashion world swooning over her killer sartorial choices that are as runway-ready as they are street-savvy.
With her über hip grunge aesthetic and postings on everything from those Ann Demeulemeester lace-up boots to street shots in her Emma Cook boots and studded dresses, Karen is a fashion inspiration!
This morning, you woke up:
Tired. I'm always up late blogging or surfing the net staring for worrying lengths of time at some designer shoe/dress/jacket that I can't afford.
How would you describe your style?
Rock chick.
Secret Occupation:
Fashion model/world famous blogger/fashion editor for a women's fashion magazine. Would love to do all of it. I can dream?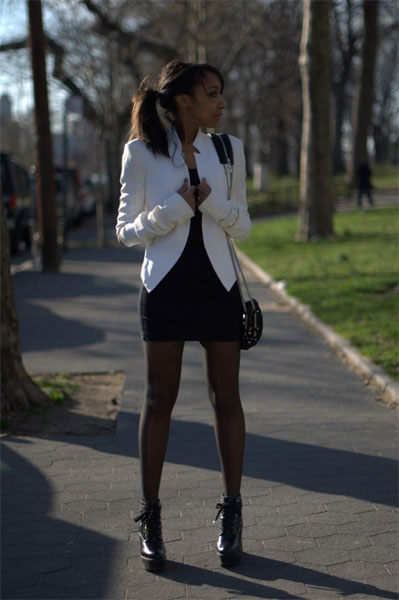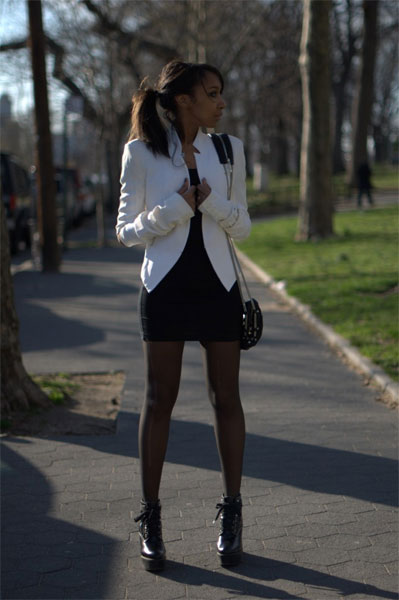 What other fashion blogs would you recommend?
Http://vanessajackman.blogspot.com, http://thesartorialist.blogspot.com I love street style blogs. They are forever inspiring for the clothing plus the photography alone.
Fashion tip for the season?
DIY. Whether it's customize studding or slashing up a Tshirt or jeans.
What's your party trick?
Don't have one. So sad.
Who or what has been your greatest fashion influence?
Just growing up in London and appreciating street markets and vintage/thrift shops. The love of thrifted items runs through my wardrobe and probably always will.
If you owned a shop, what would it be called?
My best friend and I always said that if we ever opened a shop, we would call it our surnames.
If you could be dressed by anyone, who would it be and what would you have them put you in?
Alexander McQueen. An incredibly tailored long jumpsuit with one head turning dramatic feature.
Who are your favourite emerging designers and what is it that you love about
them?
Don't have one but like having a peak at what's coming out from the schools during graduate fashion week.

What item of clothing (if any) do you wish that more of us wore?
Hats. They aren't just for weddings and they lend a cool feel to an otherwise straight forward look. Also hides a bad hair day well.
Favourite quote?
Toss up between: I like children but I couldn't eat a whole one. Got that years ago from Del Boy from Only Fools & Horses and never forgot it because it sums up how I feel about kids in a strange sort of way. Or: 'Find what you love. Keep looking and don't settle' from Steve Jobs from Apple. (Sums up my feeling about only doing what you love).
If you could have any accent other than your own, what would it be?
French. I could listen to them speak all day long. Even their French accent when speaking English is gorgeous.
Epitaph:
I achieved my dream. Don't ever stop searching for what you want to do so you can look back when you are older with a smile.
Finally, what's the one question you wish people asked you but you've never had the opportunity to answer? (And what is the answer?)
"Karen could you please attend New York/London/Paris Fashion Week in exchange for some social media coverage? My reply "Of course I bloody will!!