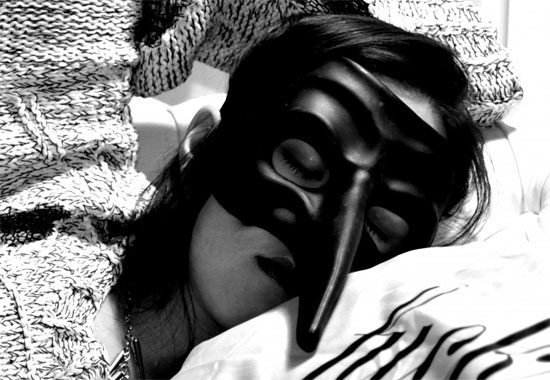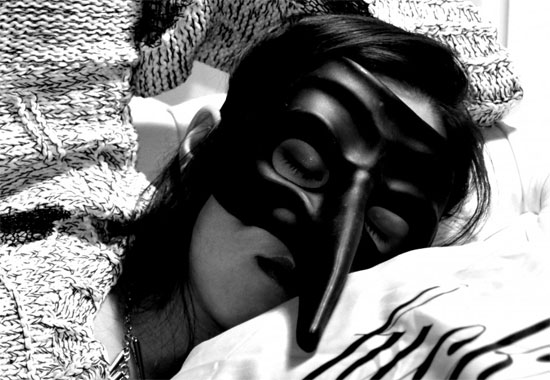 Luxirare is the latest blog to make the fashion flock swoon.
Mixing mouth-watering fine cuisine with killer clothes (displaying her amazingly creative sewing skills), this is a blog that stands out from the crowd!
This morning, you woke up:
And tried to remember my dream about aquariums because it was one of the best dreams I've ever had. I grabbed my computer and researched aquarium dream through google, and found out the meaning wasn't as satiating as I thought it would be, more like reading a vague horoscope. I shook off my mild disappointment and made two cups of iced coffee.
How would you describe your style?
Inferior compared to Carolyn Bessette Kennedy, Jennifer Herrema, and Anna Piaggi.
What other fashion blogs would you recommend?
Cathy Horyn for NYT, stylebubble.co.uk, seaofshoes.com, atlantishome.typepad.com, THEFOXYMAN.blogspot.com, Karlascloset.blogspot.com, childhoodflames.blogspot.com, and am-lul.blogspot.com.
There are definitely more but if I listed them all we would never get to the other questions.
Fashion tip for the season?
Pay your bills on time before you shop. A good credit score is far more advantageous than having the latest Christopher Kane for Topshop piece.
Try not to buy fast fashion clothing from retail chains such as Forever 21 or H&M. Try to think, will I eventually want to pass this on to my kids, someone that is special in my life or will I just get tired of it? I recently sold all this merchandise on e-bay that I thought I'd die without owning and eventually (within a month) I got so sick of seeing it everywhere and hardly wore it out.
I'm sure everyone knows this already but good vintage is always a score and worth investing in.
Clothes are only clothes though, the best fashion tip for the season would be to be content with who you are which is the hardest thing to achieve. No amount of clothing will blanket your negative energy/spirit or insecurities.
What's your super power?
Making my parents worry without even doing anything.
Who or what has been your greatest fashion influence?
My mother (she taught me how to sew), Martin Margiela, Pascale Gatzen, Kaisik Wong, Susan Cianciolo. I don't wear Cianciolo's clothes or buy them. I never really understood them as fashionable items but recently I have been looking into her work and I find it very interesting. She brings a new meaning into deconstruction and reveals the process of making clothes through the finished garment. Most of the time the process is hidden inside the seams and made perfectly. With her clothes you can really feel her hand on the garment.
If you owned a shop, what would it be called?
Luxirare.
Who are your favourite emerging designers and what is it that you love about them?
I don't know that many emerging designers to be honest. They appear before me on many blogs and magazines but I tend to forget their designs/and their names. A dime a dozen is the way I'd put it. My favorite designers are the ones who are established, the ones who have an extreme point of view.
There is just too much "fashion designing that I have a hard time separating different ideas and concepts. The process of creating clothes seems to stem from the cut and paste mentality where designers literally juxtapose ideas from different designers or eras. Once you see the work of emerging designers it's a culmination of everything else (or at least a lot of it is).
It seems anyone can be a designer, and anyone can gain a bit of exposure, but very few really leave their mark. The internet has really made the Warholian concept of 15 minutes a reality. In the past very few people could be a designer and very few actually made it. The entranceway into fashion has gotten quite large but that doesn't really mean everyone is going to make it through the door.
What item of clothing (if any) do you wish that more of us wore?
I'd like to see the whole world wearing Hussein Chalayan, that would be really futuristic.
In general more futuristic clothing. We're so advanced with technology and our gadgets bring us a certain amount of mobility and lightness, yet our clothes still use the same techniques applied in the 60's-90's, you know, traditionally sewing in a sleeve and bodice pattern. It seems the only way we've applied technology to clothes is by using the internet and its endless source of images to copy high end designer's work at a faster pace. We have yet to apply the same advanced technology to create clothes that have functions/buttons/transformability/mobility.
Favourite quote:
If you have to say you are, you aren't – Margaret Thatcher
A phrase you use far too often?
Does it come in black?
In moments of weakness you…
Sleep, watch Law and Order SVU, or the Biography Channel, eat chips.
In a nutshell, your philosophy is?
You reap what you sow.
We know you as a fashion blogger but in truer life you'd have been…
A person with goals, dreams, and a jellyfish aquarium house.
Finally, what's the one question you wish people asked you but you've never had the opportunity to answer? (And what is the answer?)
The question you just asked is the one I'd wish more people asked me, and here is my answer. I don't like when people ask me questions (face to face), and I have a hard time answering them. In a conversation I am usually the one asking questions, people love to talk about themselves so I let them do that. Usually when it's my turn to talk they're faces reveal a lessened interest level, unless of course I'm talking about an experience that directly relates to them.
I just contradicted myself but everyone is full of contradictions!