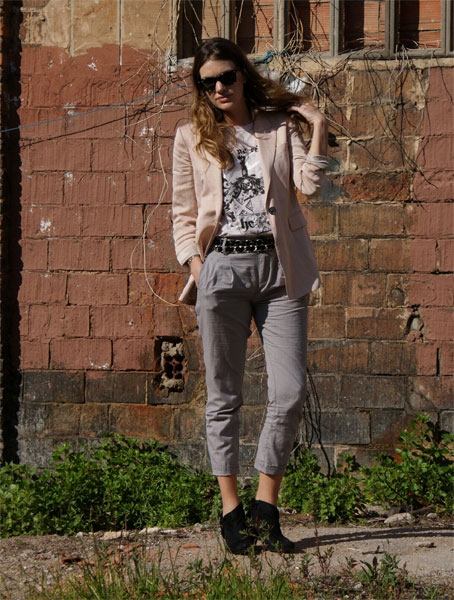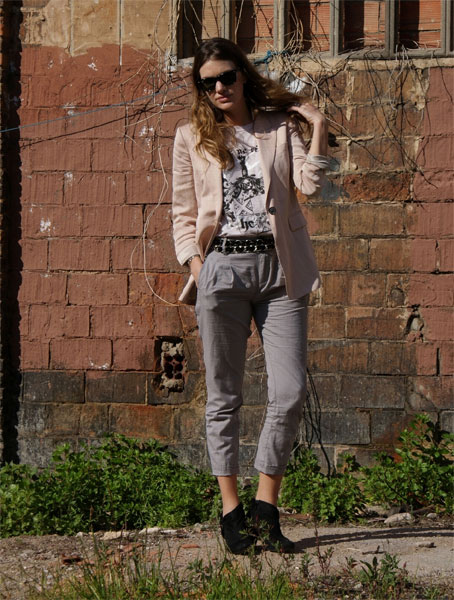 My Daily Style, a street style blog with class, is the brainchild of Spanish beauty Mireia.
With her razor sharp sense of style and picture-perfect features, this fashion blogger is a sure-fire stylesetter in the making –and is
This morning, you woke up:
Like everyday, wearing a band's T-shirt.
How would you describe your style?

That's the most difficult question to answer… I love being feminine, I only wear clothes that fit me. I cannot undestand trends that make the woman look ugly. Always with some rocking accesories! I hate overdressed outfits; that's what I always try to look simple.
What other fashion blogs would you recommend?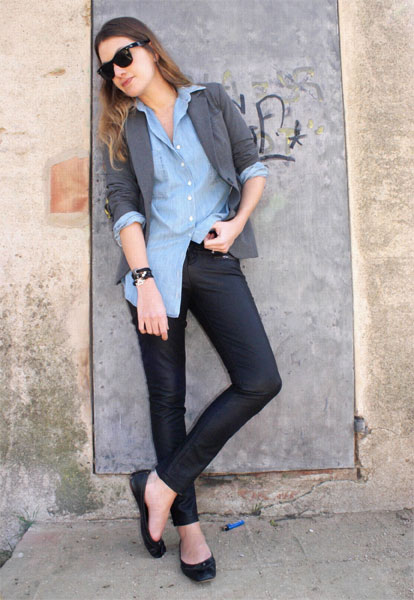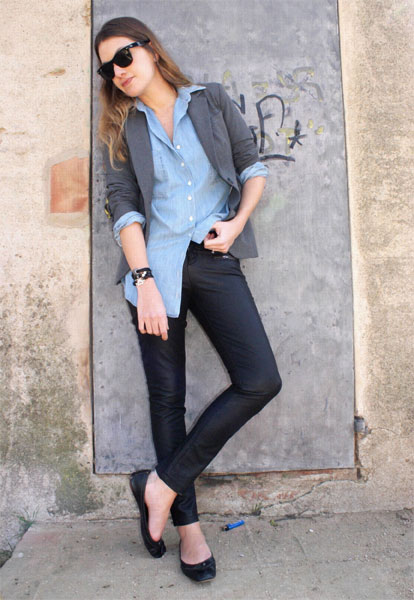 Fashion tip for the season?
Mix nude colours.
Who or what has been your greatest fashion influence?
My mother, she's the classiest woman alive!
If you owned a shop, what would it be called?
My son's nickname but I can't say that! Haha!
Who are your favourite emerging designers and what is it that you love about them?
You know what? I'm not very interested in new designers and all of these, I follow the trends but I'm not obsessed with them.
What item of clothing (if any) do you wish that more of us wore?
More DIY clothes, everything would be more original.
Favourite quote:
Less is more.
In moments of weakness you…
I used to drink a cold Diet Coke and visit topshop.com. But now everything is much better, I just hug my 5 months old son and then I'm the happiest woman alive!
In a nutshell, your philosophy is this:
Be happy, be happy, be happy! Live's too short to waste time in baloney!
We know you as a fashion blogger but in truer life you'd have been…
I have been and I'm a devoted mum, that is the best "job" I have. You know, I really love my job, I think I'm very lucky to do what I love and be paid for it but being a mum is much better.
Finally, what's the one question you wish people asked you but you've never had the opportunity to answer? (And what is the answer?)
Haha, what a difficult question! I don't know… What's your favourite food? Egg with french fries. Haha, not very original…