Last Updated on 15th July 2009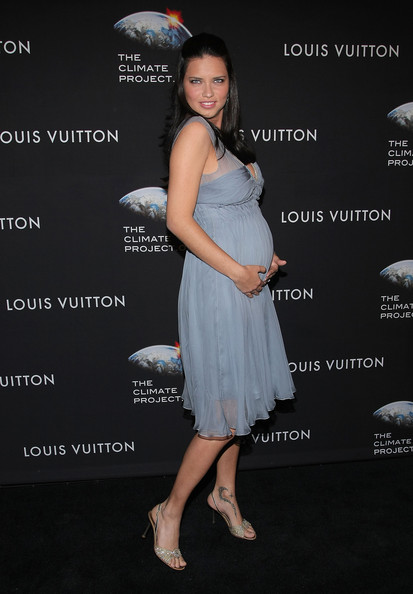 Pregnant Adriana Lima has gone off chocolate.
The Brazilian supermodel used to love nothing better than tucking into a bar of the sugary snack, but since falling pregnant the thought of it is makes her feel ill.
She revealed: "It's funny because I used to love chocolate – I was such a chocolate lover until I got pregnant! But now it just doesn't appeal to me at all. I haven't really had any since I got pregnant.
"I guess that's a good thing since it's chocolate and it's probably not good for the baby to eat too much sugar, but I hope I get my love of chocolate back afterwards because I really did enjoy it!"

The 28 year old beauty, who is expecting her first child with basketball star husband Marko Jaric this winter, added she loves being with child and has already started shopping for her unborn baby.
She added to Us Weekly magazine: "I've really never felt better. I feel like I'm glowing because I just – right now – I just have everything. My life is complete right in this moment.
"We actually went out and bought a stroller the other day even though I'm only 17 weeks pregnant! Marko was telling me that he can't wait to push the stroller around and how he's going to be the proudest dad in the whole world."
Adriana has also been speaking about how much she enjoys family life, explaining she could never bear to be parted from her loved ones.
She said: "If I had to go to space, I'd take my mom. Actually, I would want my whole family – my grandparents, my baby, my husband, my friends. Everyone would come with me."