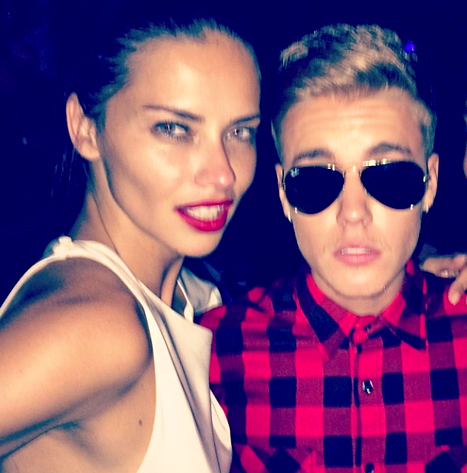 Apparently Adriana Lima and Justin Bieber could be the next hot Hollywood couple – at least according to a source who reportedly saw them hitting it off at the Cannes Film Festival last week.
"Justin pursued her hard," a source reportedly told US Weekly. "They were talking nonstop. They went home together around 5 a.m. He had fun with Adriana, but it won't turn into anything serious."
Interesting. 20-year-old Justin Bieber does like his older women, and Adriana Lima is recently single following the announcement that she and her husband Marko Jaric are divorcing, so this isn't the most far-fetched romance rumour we have heard.
Do you think Justin and Adriana make a good couple or should the Victoria's Secret Angel go for someone her own age?