Last Updated on 24th July 2009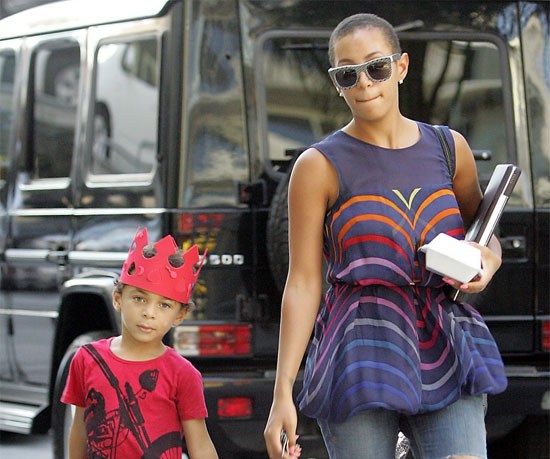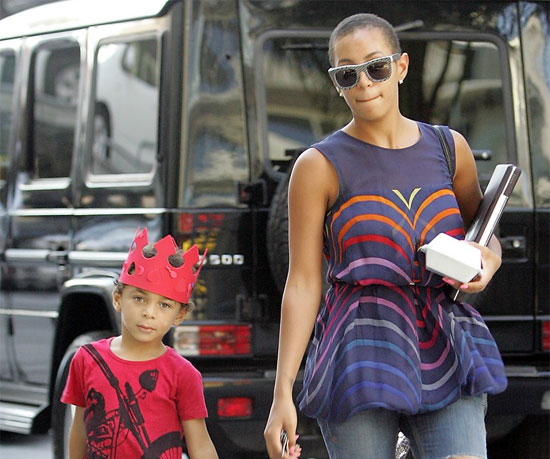 Solange Knowles' insists her new shaved hairstyle isn't a "statement".
The 23-year-old sister of Beyonce Knowles is bemused with the attention her new look has generated – she was pictured with closely cropped hair on Wednesday – and insists she opted for the look as it is so easy to look after.
She wrote on her Twitter blog: "dont. want. a. edge. up. or a perm. because. im not trying. to make this 'a style' or a statement. i. just. wanted. to. be. free. from. the. bondage. that. black. women sometimes. put. on. themselves. with. hair. (sic)"
Solange's decision to chop off her locks has become one of the most talked-about topics on Twitter.
Stating she doesn't understand the interest it has generated, Solange wrote: "i. was. simply. taking. my. son. to. School. i. have. done. this. twice. in. my. life. i. was 16. i was 18. did. not care about your opinion. then. dont. care. Now.
"ONLY reason i responded to this i have is because i was disappointed to see my name more talked about then #iranelection (sic)"
Solange is not the only star to express amazement at the interest in their hair.
'Gossip Girl' actor Chace Crawford recently shocked his fans when he did away with his floppy fringe, but has admitted his new look wasn't a conscious decision.
He said: "It wasn't intentional! I was over in London and someone cut it too short and I had to go to an event and I threw it back and it turned out to be some big deal.
"When I went back to work on 'Gossip Girl recently I said, Listen…can we do my hair this way for the first episode? Because it's a little short…' . And it kinda stuck."