Last Updated on 13th August 2009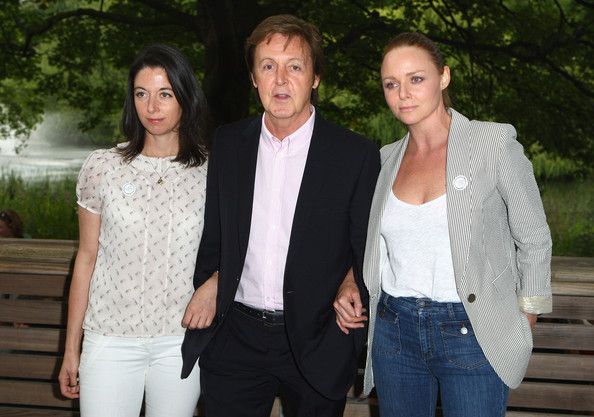 Stella McCartney finds making non-leather shoes "thrilling".
The fashion designer – who is a strict vegetarian and refuses to use animal hides in her collections – admits making attractive, non-leather shoes can be hard, but it determined to make her designs as desirable as possible.
She said: "It is 70 per cent more expensive for us to make non-leather shoes. Thank God we have a profitable business and can afford to do it. But ultimately, I'm a fashion designer and I see it as my job to create a desirable pair of boots, whether they are made from recycled cotton or a cardboard box. I find the technical challenge thrilling."
Stella is shocked by the about of teasing she has endured because of her devotion to animal rights, but remains steadfast in her dedication to the cause.
She explained to Britain's Harper's Bazaar magazine: "There are not many areas of minority left that it's OK to take the p**s out of any more, but you are clearly allowed to go for it with vegetarians.
"I went for a job with Tom Ford at Gucci once and I just had to laugh while he was trying to persuade me to work for him. He was showing me around the studio, and it was bathed in chinchilla and lots of exotic furs, and I could just tell how much he loved them."