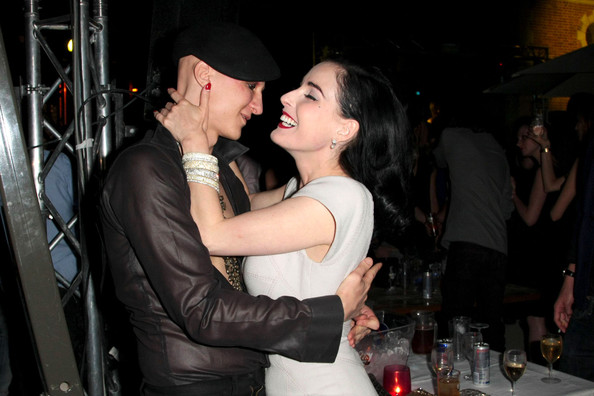 Dita Von Teese is Christian Louboutin's muse.
The legendary shoe designer has revealed the burlesque star is the inspiration behind his iconic high heels.
He explained: "Dita is the ultimate showgirl and top of my list of muses. When she was 11, she dreamt of living a glamorous life and now she lives the dream.
"I remember speaking to her father at her wedding and he said, 'Christian, I don't understand. There we were living in Michigan and suddenly, out of nowhere, she'd ask for a book about Marie Antoinette's wigs for Christmas. I have no idea where she got those ideas from.'
"Some people are naturally sophisticated and Dita's sophistication comes from inside her."
Christian's own childhood was "wonderful". The designer claims his mother and sisters treated him like a "little child king", even when they were in bad moods.
He recalled to Britain's Harper's Bazaar magazine: "I had a wonderful, theatrical upbringing. I grew up surrounded by five women – four sisters and my mother – but with their many different moods, it may as well have been 500 witches!
"As the baby of the family and the only boy, I was made to feel like a little child king. My sisters always treated me as if I was one of them, and being with so many women really helped me be at ease with women."