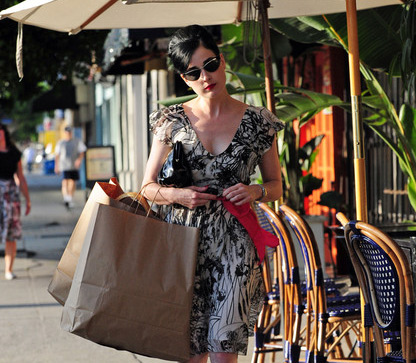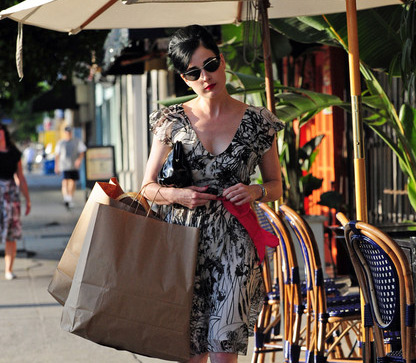 Dita Von Teese is writing a beauty book.
The glamorous burlesque dancer, who is a spokesperson for MAC Viva Glam make-up, has decided to share the secrets to her flawless appearance.
She revealed on her Twitter blog: "I am currently writing a beauty book, in fact. It will probably be out this time next year. It's a big project!"
Dita – the ex-wife of goth rocker Marilyn Manson – has proven her knowledge of fashion and make-up by giving advice to her online fans.
Speaking about her favourite period in history for style, Dita confessed she is torn between three decades.
She wrote on her Twitter page: "I collect 30s/40/50s clothing. but love 40's nail, 50's eye, and fluctuate between 30s,40s,50s hair! But 40's is my fave era (sic)."
Dita also revealed how to arrive at an airport looking like an A-list star with the minimum of effort.
She said: "A quick sweep of powder, lipstick/gloss, sunglasses and a simple chignon is all one needs to be chic at the airport! Takes 15 mins (sic)!"
The 36-year-old brunette beauty then went on to discuss her top make-up items.
Dita revealed: "My favourite foundation is L'Oreal True Match. I use N1. It's Cher's favourite too!
"Sadly, matte lipsticks are becoming extinct, especially in the drugstore. Everything is glossy! I like MAC Ruby Woo."