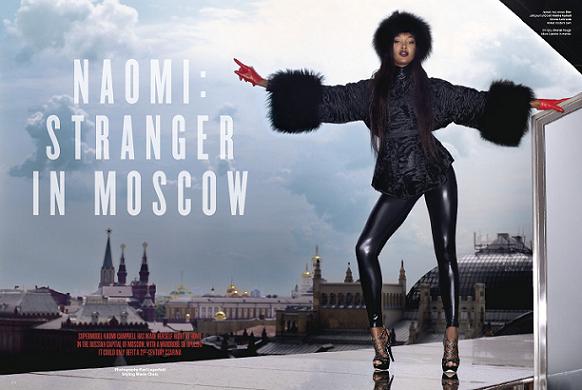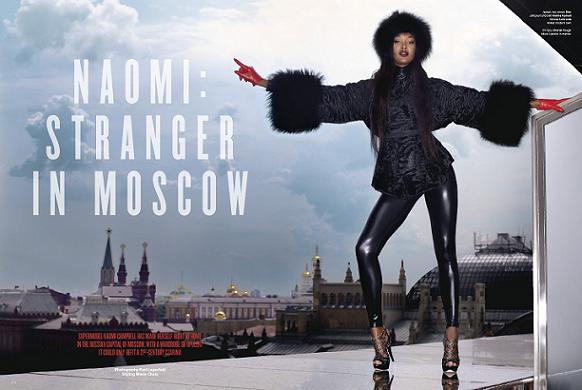 Supermodel Naomi Campbell is the latest to feature in a super-luxe fashion spread for V magazine.
The shoot, named 'Naomi: Stranger in Moscow', was shot in Russia by fashion designer and occasional photographer Karl Lagerfeld.
The stunning model made herself right at home in the Russian capital, with a wardrobe so opulent it could make the Queen weep. Draped in decadent textured velvets, feathers and headdresses in bold blacks with splashes of rich wines, Ms. Campbell looks every bit the 21st century Czarina.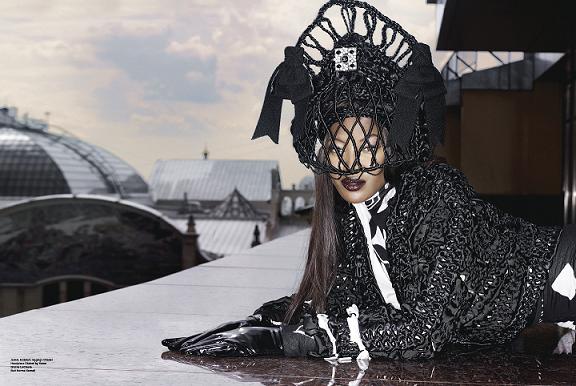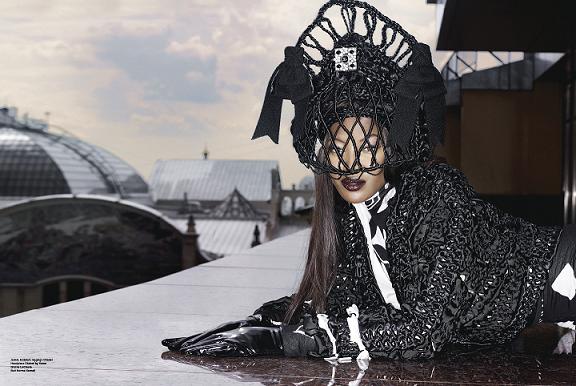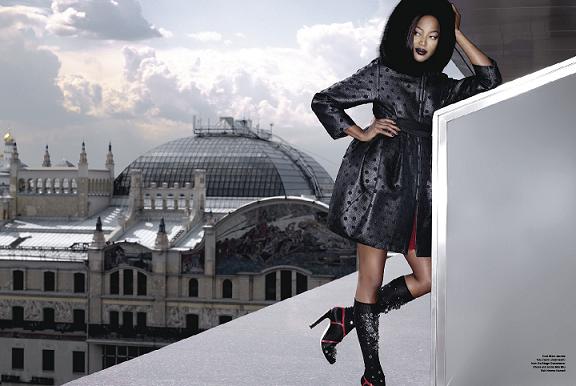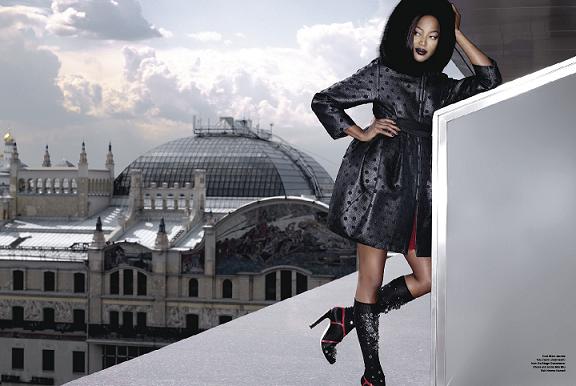 Styled by Maria Chiax, Naomi wears Dior, Chanel, Marc Jacobs, Alexander McQueen, Dolce & Gabbana and Yves Saint Laurent. Phew. All in a days work, eh?
See the stunning shoot in the current issue of V magazine – which features Lady Gaga on the cover – on news stands now.