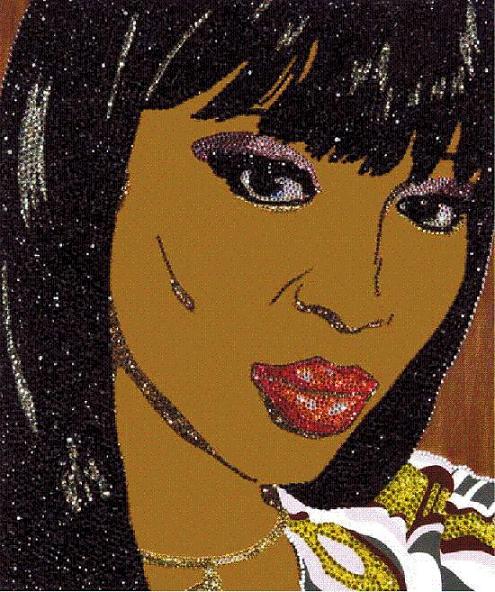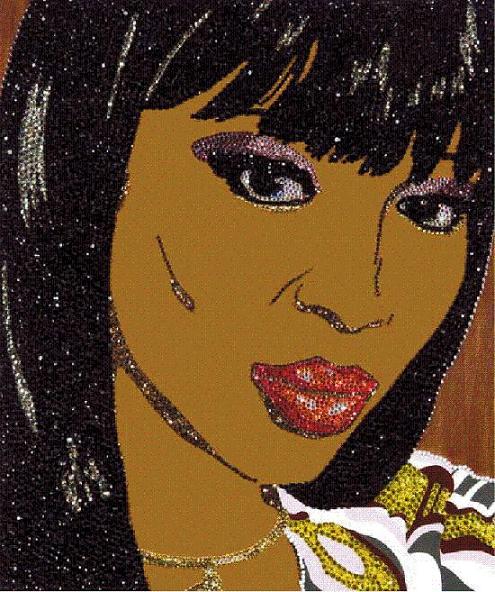 Following her much-talked about appearance on Oprah yesterday, Naomi Campbell's gracing the pages of V magazine's June issue – but not as we know her. The shoot has been reinterpreted into exclusive artwork made from Swarovski crystals.
We'd expect nothing less, really. The images are the carefully creative work of artist Mickalene Thomas, who has paid homage to the supermodel's most iconic catwalk memories by turning them into pieces of modern art, using the very best in luxury stones to do it.
Speaking of memories, Naomi's been recalling her favourites from the catwalk.
"There are so many! But one that stands out to me is the Versace 1991 runway with Cindy, Linda, and Christy – that was a real highlight! For me, the '80s were an exciting whirlwind – a lot of travelling, fun, and adventure in the world of fashion," she says. "I remember the '90s for making amazing pictures. It was all about fusing fashion and music. But of course being the first black cover girl of French Vogue was a really memorable occasion, and an achievement I feel proud of."
Read the full interview in June's V magazine, which hits news stands on May 11 – you'll find Lady Gaga in there, too.