Last Updated on 13th September 2009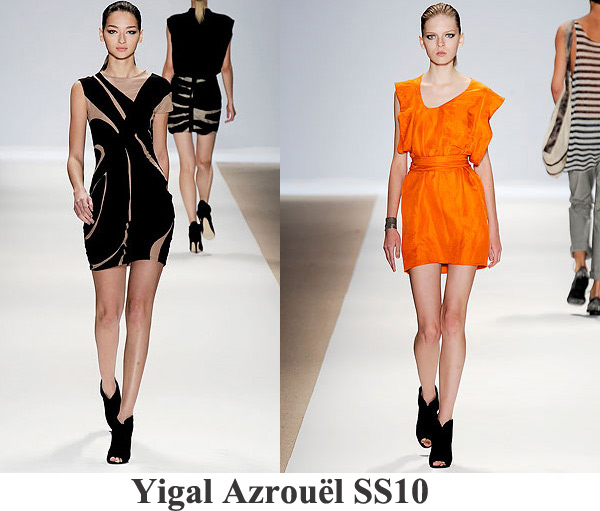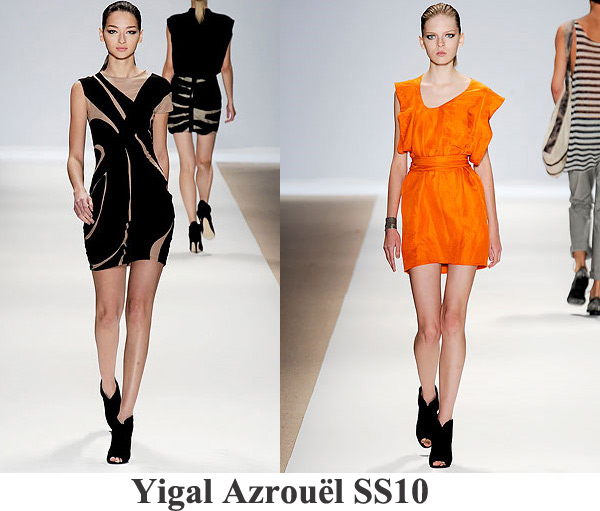 Day three was a rainy day so I kept it in the tents with Yigal Azrouel, Twinkle by Wenlan, Charlotte Ronson, and Monarchy.
I was hoping to spot Katie Lee Joel at the Yigal show (that would be too good and juicy to be true I suppose!), but alas she was a no-show. The ethereal collection with its expertly draped tops and jackets, sexy loose boyfriend blazers, and "harness" swimsuits done mostly in a muted palette were more than enough to captivate however. The show was so light and airy and the geometric shapes of many of the pieces — particularly the linen jackets — seemed to be a continuation of the designer's wonderful cocoon coats from last season.
In contrast to Yigal Azrouel's precise and cerebral collection, Twinkle by Wenlan was young, vibrant and seemed to be aimed at a teen/20-something demographic looking for easy to wear looks. There were plenty of prints, stripes, chunky jewelery, high-waist pants, lace and pleat details all of which will require minimal, if any, alterations before making their way into stores.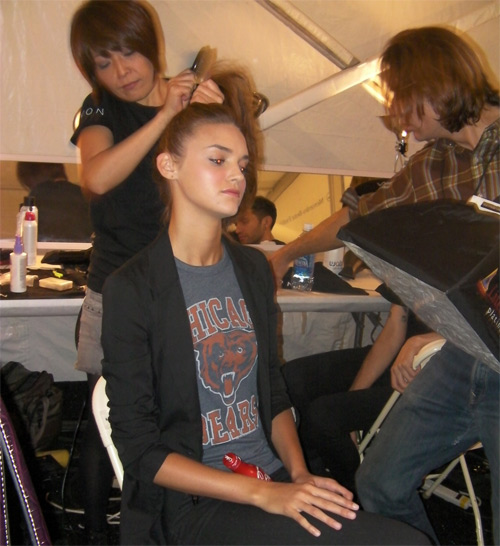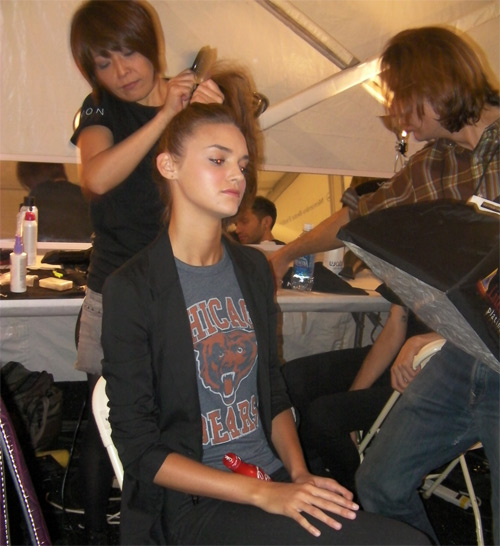 Post Twinkle I headed backstage at Charlotte Ronson where I got to check-out firsthand the making of the ballerina-esque looks created by Maybelline and Avon Advance Technique stylists. The look was natural; clean faces, pink accents, sheer lips, and rosy checks, while the hair was done up in a chignon for a just-got-out of the dance studio look — a wonderful complement to Charlotte Ronson's show which was all about the 80s (think cut-off tops, cut-out details, studs, lace), and ballerina-like silhouettes and colors.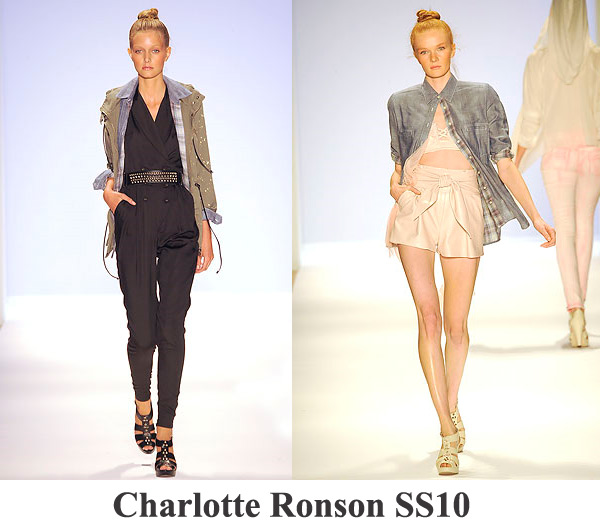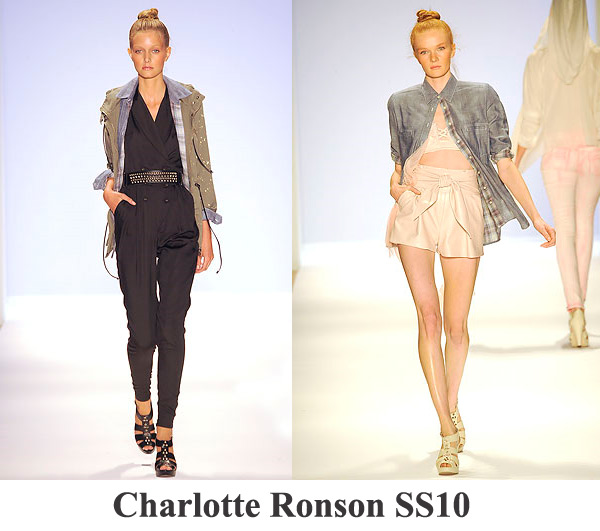 My day wrapped-up with Monarchy where I spotted Anna Lynne McCord, Angela Simmons, Vanessa Simmons, Robert Verdi, and Janice Dickinson (escorted by Lizzie Grubman — what a sight!). The show was a bit repetitive, though there were some great looks for men including some nicely tailored suits. Now I'm off to the Generra store opening and the Dossier and Misshapes party at the Tribeca Grand!