Last Updated on 11th September 2009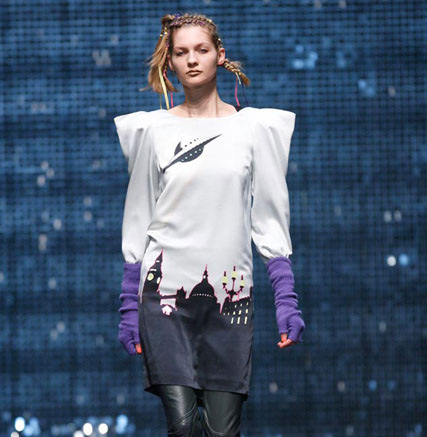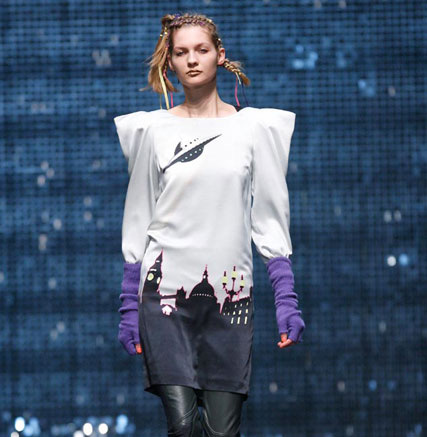 Is it just me that finds this Topshop Unique UFO dress outrageously cute? Well I guess not, otherwise they wouldn't be selling so fast.
This frankly entertaining, silk dress (£180) adds space-age charm to the of-the-moment futuristic cut with its print of a UFO flying over Parliament. It's has the effect of one of those pieces you really feel like you should dislike, but you can't help but fall for. It's just too kitsch not to want hanging in your wardrobe.
However that's just it: this might have to stay hanging in the wardrobe. I'm a lover of the power shoulder, but those star-trek inspired points are perhaps too much for me.
But that's OK. I can settle for the print in this T-shirt instead (£45).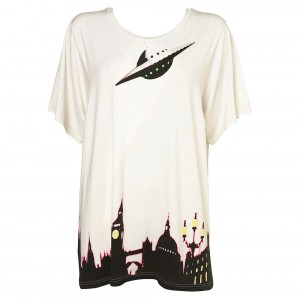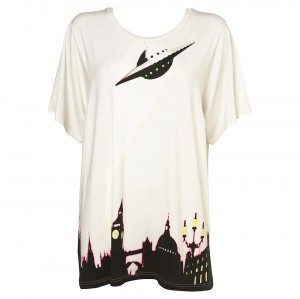 Browse the rest of the Unique collection here.