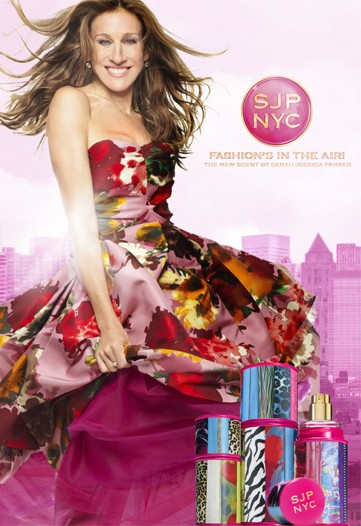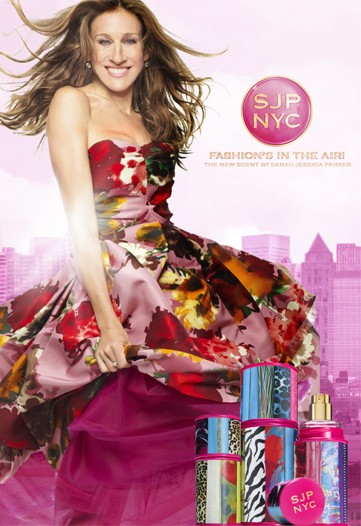 Sarah Jessica Parker's latest fragrance, SJP NCY, includes a healthy splash of our favourite fictional fashionista , her Sex and the City alter ego, Carrie Bradshaw.
After the success of SJP's own clothing line and previous scents, the launch of her new fragrance ties in with the release of the second Sex and the City movie, and to help develop the relationship, Coty Prestige , the Parisian perfume house behind SJP's scents , has already begun work with the film's producers and distributors.
"A large part of the inspiration was what I now understand to be people's impressions of seeing Carrie Bradshaw walk down the street and what feelings that evokes for her and for them — a real sense of freedom and possibilities, a love for the city around her and, of course, fashion, the actress told WWD.
"We started with this idea that we wanted to create something fun. We wanted to create a party in a bottle and reflect that in the packaging with a real sense of whimsy, fun and joie de vivre.
The scent , a fruity, floral fragrance with hints of creamy musks, sandalwood and vanilla , is a different perfume for the 44-year-old. "It's unusual for me because this fragrance is surprisingly floral, which I keep thinking I am not sophisticated or mature enough for, she said.
SJP NYC will first bow in Macy's in February, but the fragrance will later expand to reach 16 countries and a further 1,500 department stores in the US alongside the release of the second Sex and the City movie in May.
Oh we can't wait , Carrie Bradshaw in a bottle? How lovely.