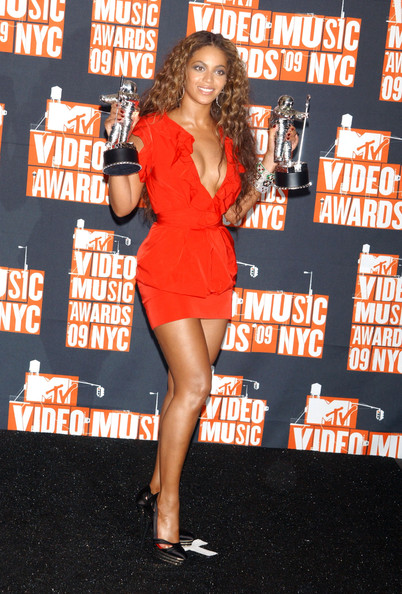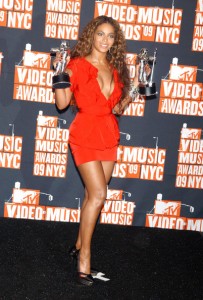 Jennifer Lopez, Avril Lavigne, Christina Aguilera, Sarah Jessica Parker, Mariah Carey, Alex Curran. These ladies all have one thing in common, despite the fact that the mention of Alex Curran within this list of high profile celebs seems slightly wrong. Yes, they have all put their names to fragrances of course, and WWD have just revealed that Beyonce will be the next star to release her own scent.
The popstar – who often refers to her stage alter ego, Sasha Fierce – teamed up with Coty, the company responsible for the celebrity fragrance launch that started the craze back in 2002: JLo's Glow. While many assumed that the singer would follow in the footsteps of husband Jay-Z and sign a deal with Parlux Fragrances inc. Beyonce revealed that she didn't rush into accepting a fragrance company to collaborate with:
'For me, fragrance reflects a woman's attitude and unique sense of style… while I love various perfumes, I haven't found a scent that truly personifies me as a woman. Working with Coty I was able to turn my ideal fragrance into a reality by creating an alluring and sophisticated fragrance; one that's refelective of my inner power.'
Beyonce's timing however, is not the best, for NPD group have estimated that the average celebrity fragrance only generated around $2.5 million in 2008. Now, that definitely doesn't sound like a profit to turn your nose up at but it is worth considering that sales have dropped dramatically since celebrity perfumes first hit the shelves. JLo must have been rubbing her hands in glee when Glow was launched, making $100 million worldwide in its first year!
So. Another year, another celebrity fragrance. We love Beyonce, but we're not sure what to make of this. We think we'll reserve judgement until we can get a whiff… thoughts?
Beyonce's perfume is set to be released in the US next spring while the UK should expect it in Autumn 2010… just in time for Christmas then.