Last Updated on 19th October 2013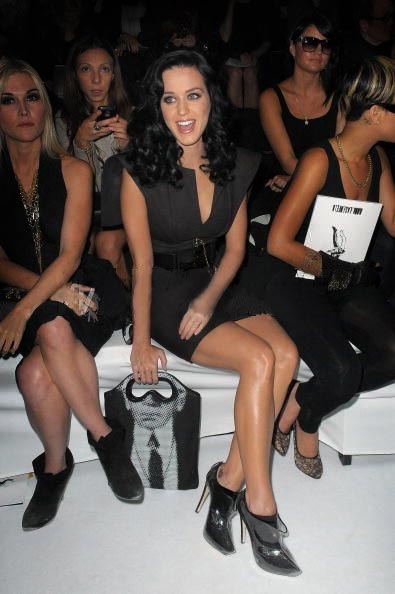 After the huge success of the Rupert Sanderson for Karl Lagerfeld AW09 collection, Rupert (with a sprinkle of Karl magic) re-interpreted two of his best selling styles 'Asteroid' and 'Finesse' for Spring/Summer 2010.
Created in a range of colours and materials from soft ice-white suede, to metallic mirror silver leather, the shoes perfectly completed Lagerfeld's 'futuristic rock goddess' collection , think more 2080's than 1980's. To give the shoe the futuristic update that Lagerfeld wanted for his collection, Rupert designed the shoe with modern lines and a statement geometric heel, inspired by the Italian architect Gio Ponti.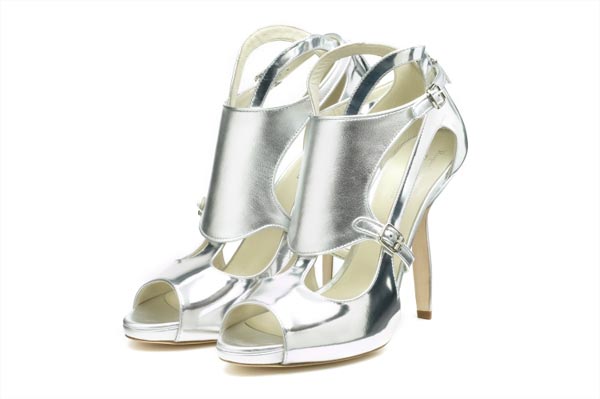 The ankle straps were also altered on the 'Asteroid' shoe to loop under the sole and are bolted in place, allowing each shaft of the shoe to be interchanged. And as if this wasn't enough, to complete the futuristic rock look Lagerfield was going for, a shot of Karl as a guitar hero was spray-stenciled on the front of the shoes. We want them all but if we had to choose just two, black patent is the fashion forward way to go for day and the silver mirror is of choice for night.