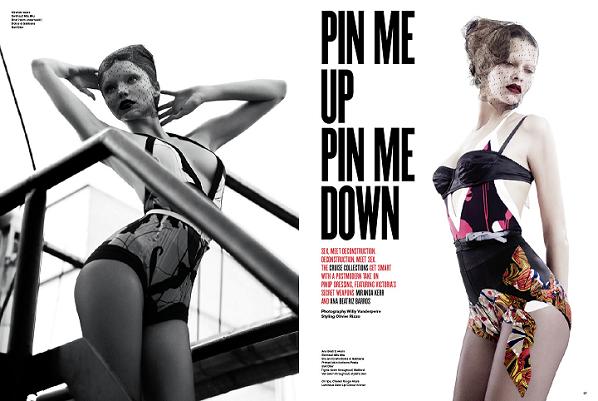 Victoria's secret model Miranda Kerr is starring in her highly-anticipated fashion shoot for V magazine's November issue.
The issue, which also features Charlotte Gainsbourg, sees the Australian supermodel star in a postmodern pinup photoshoot called 'Pin Me Up, Pin Me Down', alongside fellow Victoria's Secret angel Ana Beatriz Barros.
Photographed by Willy Vanderperre, the shoot is a subversive take on sexy , courtesy of Olivier Rizzo's styling , and presents a postmodern approach to promiscuous pinup dressing as the model poses in Proenza Schouler, Dolce and Gabanna, Dior, Louis Vuitton, Givenchy, Yves Saint Laurent and Miu Miu.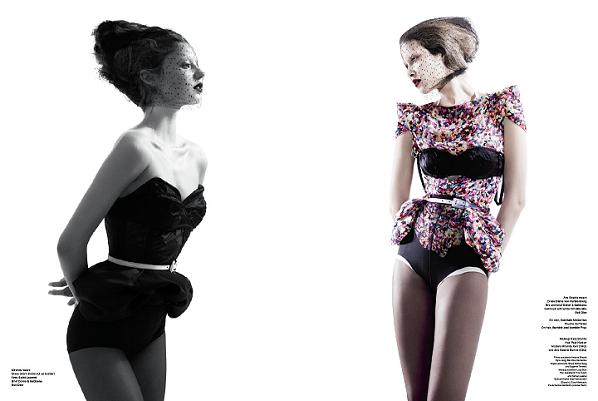 Bras styled over sweaters and dresses and polka dot netted veils? We love Olivier Rizzo's styling.
Not only is Miranda scarily beautiful, has a body to die for and gets to wear the most luxurious lingerie around, she also hangs on the arm of her heartthrob boyfriend Orlando Bloom. Jealous much? Er, just a little.
See the full shoot in the November issue of V magazine, which, as we mentioned yesterday, hits news stands on November 3rd, or visit the magazine online at www.vmagazine.com