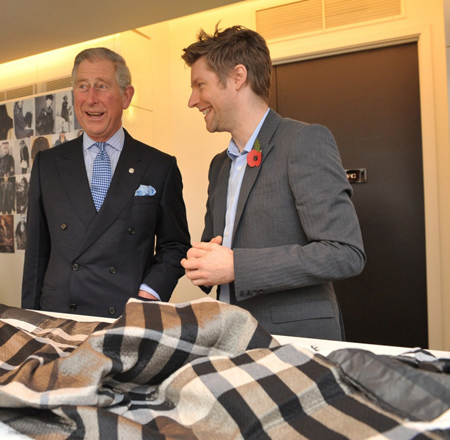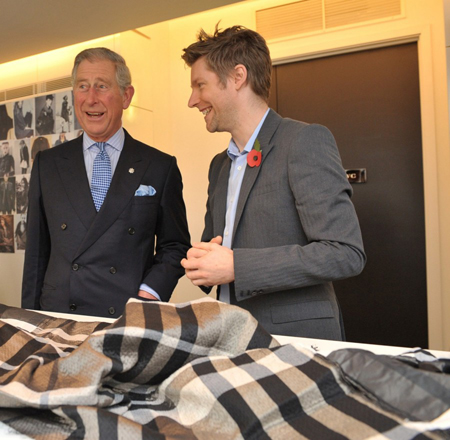 It received its very own day in New York, and now, British brand Burberry has received the royal seal of approval as Prince Charles visited its new Horseferry House headquarters yesterday morning.
The heir to the throne met up with creative director Christopher Bailey and chief executive officer Angela Ahrendts, who were on hand to give the Prince a royal tour of the 160,000 square foot building. It's a good job Burberry's infamous checkered lifts were on hand, otherwise there may have been a slight problem.
As well as a tour of the building, Charles had a look through the fashion house's 153 year old archives and met up with the 850 strong workforce.
HRH told the workers "I fear I've caused complete and utter confusion. I've probably ruined your production targets for the day , I seem to spend my life doing that! reported WWD.
Regardless of Charles' interruption on the production line, Christopher Bailey was still on hand to present a gabardine walking jacket and an iconic trademark cheque cashmere scarf to the Royal.
Considering Burberry made the FTSE 100 in September and is estimated to be worth £2 billion, we're sure Bailey and co didn't find it too hard to part with a few freebies. Well, that's what we will be telling ourselves when we march round to Burberry HQ to claim ours.