Last Updated on 3rd November 2009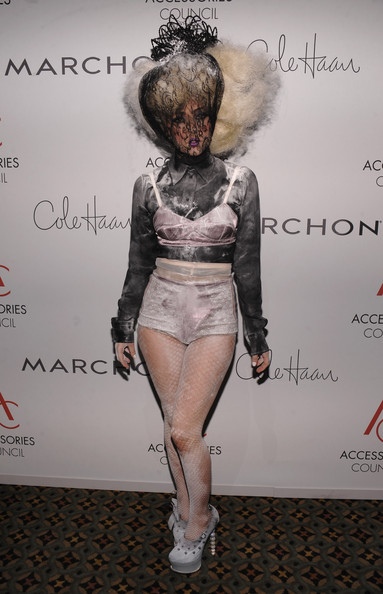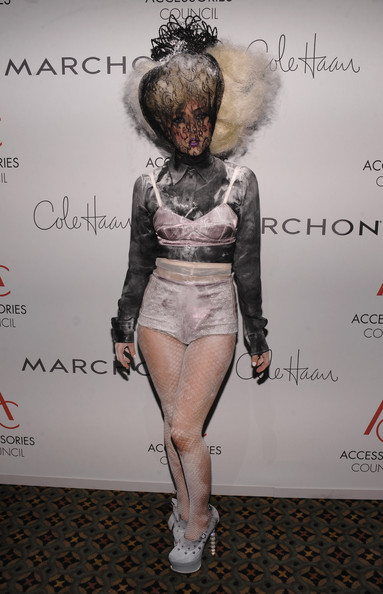 When we reported last week that Lady Gaga would be receiving the Stylemaker award at this year's Accessories Council Excellence (ACE) awards, we knew she'd come up with a weird and wonderful outfit , and here's the proof.
Attracting the most attention at last night's award, Lady Gaga , who's just been named the new face of MAC's latest campaign , wore a 50's inspired crushed velvet underwear set over white lace tights and a grey androgynous shirt. But let's face it, it was the thing on her head everyone was, er, appreciating. With her face and bouffant 'do encased in black netting, she also sported what appears to be a large cotton wool ball at the back of her head.
We've said it before and we'll say it again , like it or love it, Gaga's style is at least unique.
Also at the awards meanwhile, Agyness Deyn picked up the award for Burberry, who received Brand of the Year, wearing dozens of studded bangles and feathered false lashes, and Diane Von Furstenburg picked up the Accessories Visionary Award, reported Elle UK.