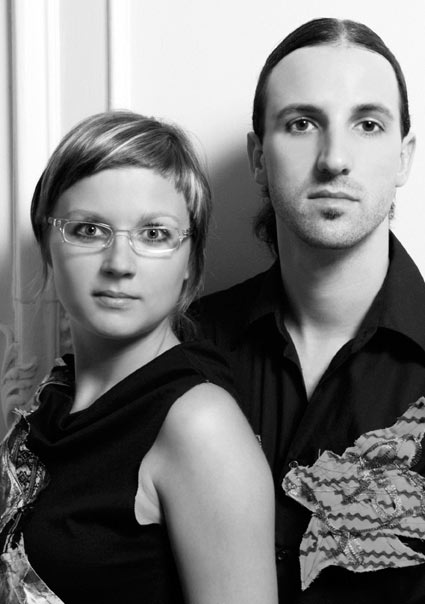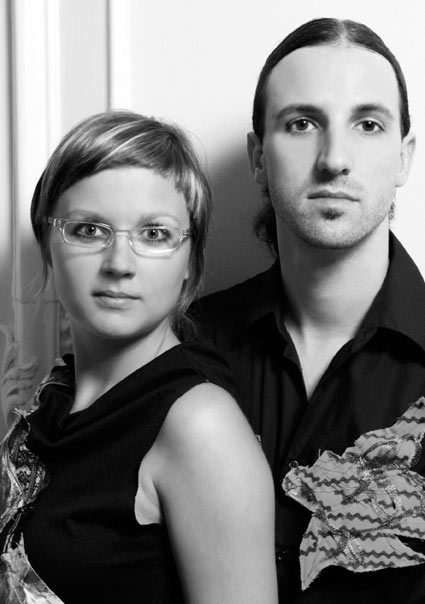 Having spent some time in Berlin this summer, I had the opportunity to experience the city's diverse fashion culture. From the array of vintage stores and huge markets to designer boutiques and commercial malls, this buzzing city really has it all and is fast becoming a significant asset to global fashion. The emergence of Berlin Fashion Week has assisted in the growth of local fashion stores, one of which is LUXXUS, based in the district of Charlottenburg.
Formed by friends Marlene Scheffel and Iskander Porodjuk, LUXXUS houses two different labels under one roof: one from each designer. The unique set up offers Scheffel's ready-to-wear collections as well as Porodjuk's couture items and each piece is made on site, in the work space behind the shop floor.
We caught up with Marlene to talk about LUXXUS and fashion in Germany's capital.
When did the two of you decide to come together to form one label, and why?
As two Berlin designers, we founded the LUXXUS fashion department in September 2006. After finishing our study of fashion design in the gorgeous German capital we came up with the idea of having our own shop to create, produce and sell our designs. Due to the huge stylistic differences between Iskander and I, we decided to keep our individual fashion labels 'ISSUE – Made in Berlin' and 'Iskander Couture'. At the moment we are working on the third label of our fashion department called 'LUXXUS BERLIN'.
How did you come up with the name LUXXUS?
LUXXUS has several meanings. It is a fictional word and contains the meaning of luxury, which to us, means high quality, individuality and exclusiveness. Everybody comes up with different feelings and interpretations of luxury. Some of you may think about a status symbol, some of a feeling or a lifestyle. There are several ways to interpret; we see the products of LUXXUS. Our exclusive design and local production is really important to us. We offer our sustainable collections to anyone who cares about fashion and likes to express his/her individuality.
Where do you get your inspiration for your designs?
Our inspiration comes from our soul. We have a huge passion for fashion and feel forced to express it. We support each other through joined talks and discussions. Materials, structures, patterns and colours we see in daily life also lead to little kicks of inspiration.
Whick has been your favourite collection from LUXXUS?
Right now we love our new Spring/Summer 2010 collection 'LUXXUS BERLIN' because the collection is different: more  grown up, stricter and it has a cool chicness to it.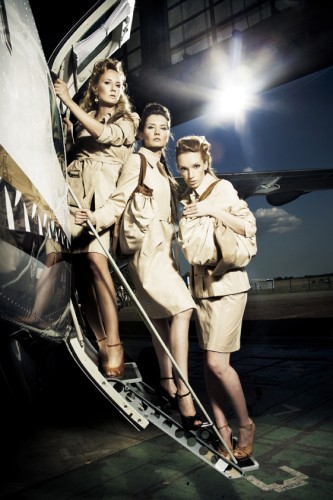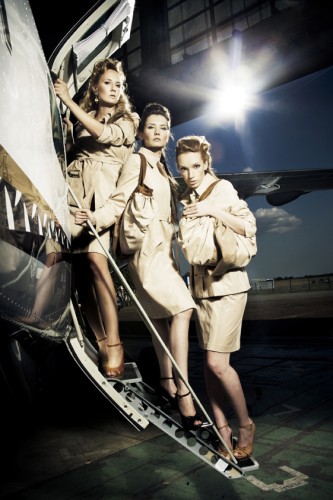 Who are your favourite German designers?
We do not have special idols. Nevertheless we observe the market and like the work of different designers and collections, such as the leather bags from our friend and designer Monia Herbst.
You have shown your collections at Berlin Fashion Week. Do you have any intention to one day show at New York, London, Milan or Paris?
We would love to get the opportunity of presenting our ideas to the rest of the world. Unfortunately it is a question of money and we cannot afford it right now – maybe within the coming years.
Who, past and present, would you most like to dress?
In present: Britney Spears, Queen Elizabeth, Lady Gaga.
In past: Lady Diana, Michael Jackson. Queen, David Bowie and Madonna in the 80's
What do you think sets Berlin apart from the rest of the world in terms of fashion and style?
The mayor of  Berlin once said: 'Berlin is poor but it is sexy.' The city pulses due to its people coming from all over the world. It is open-minded and one gets the opportunity to live ones ideas.