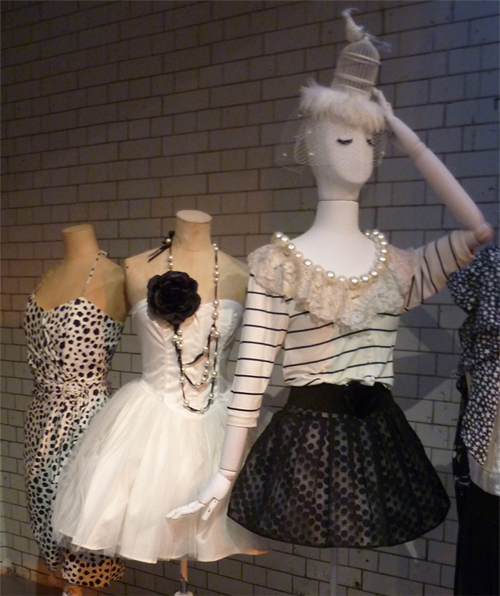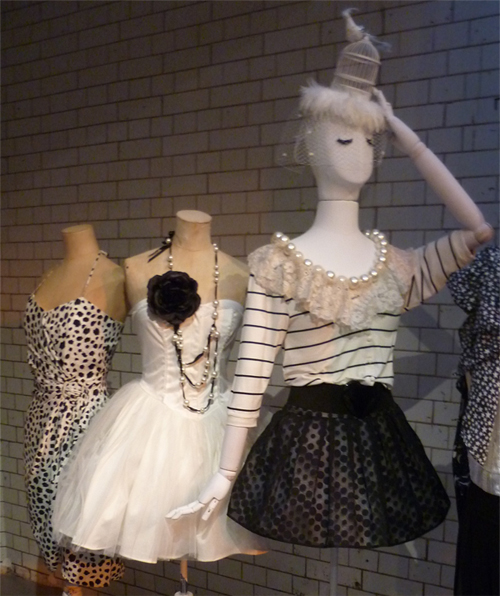 We've already taken a look at what Topshop had to offer at the Arcadia SS10 day; now let's have a peek at what some of some of the other stores had in store:
Miss Selfridge:
Miss Selfridge went all retro fairground on us with an old school carousel, ticket office and fruit machines used as props around the store's mannequins. The fun setting complemented the strong theme of flirty, romantic dresses and skirts in neutral tones which – teamed with antiquey inspired jewellery – nodded towards the style of Madonna in Desperately Seeking Susan. There were also brief apperances of coloured, beaded embellishments and Prada-like heels with scarf ties. Youthful accessories came in the shape of vibrant sweetie charms.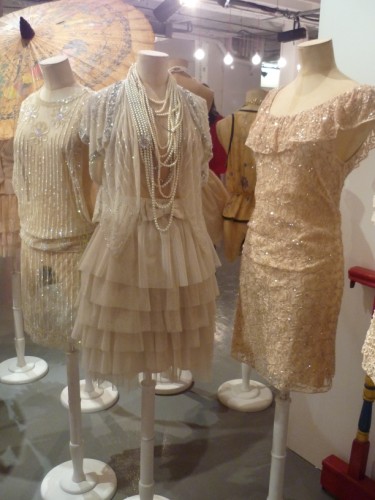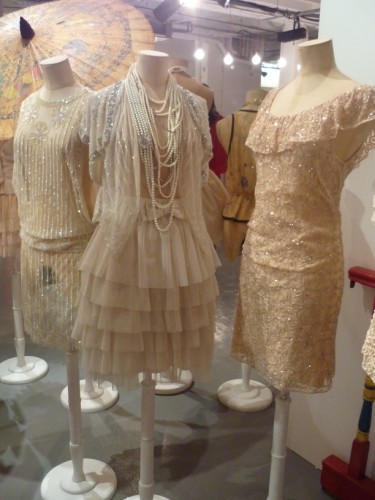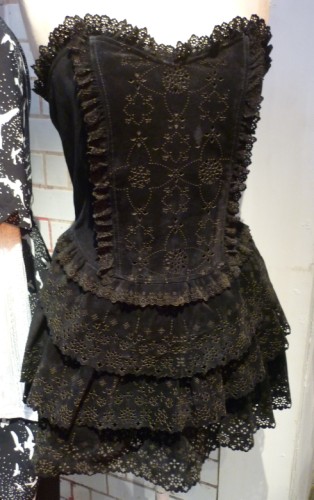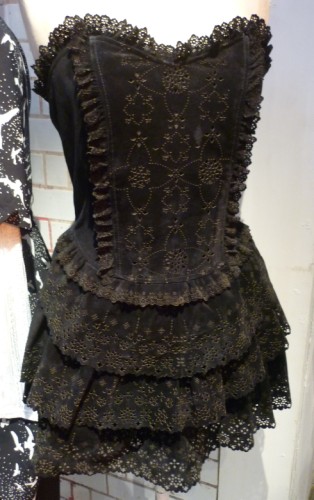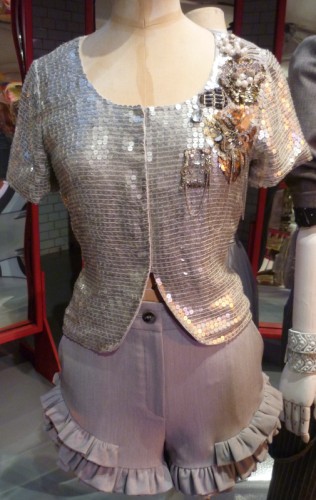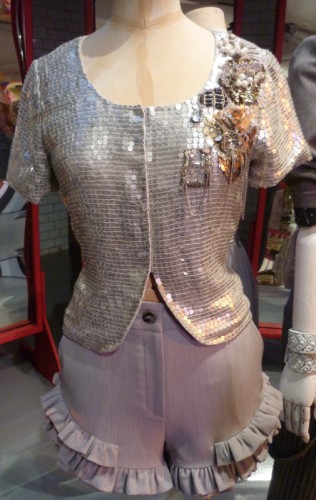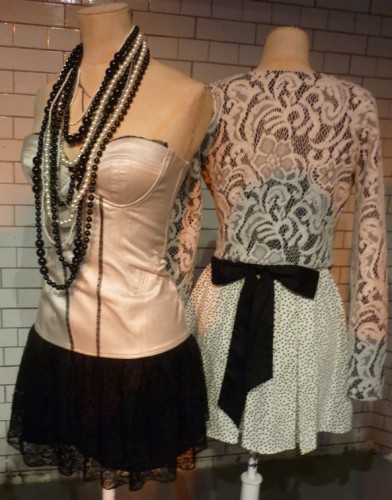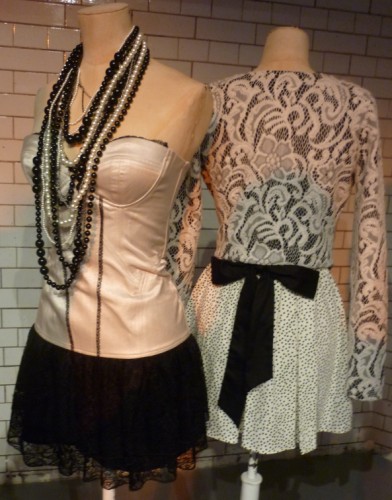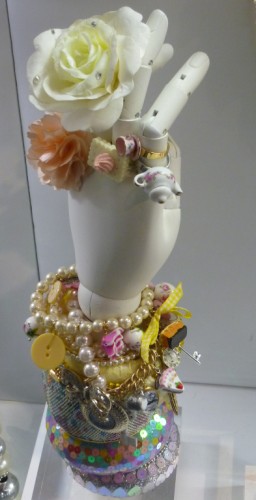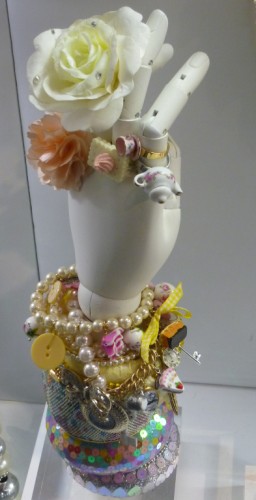 Dorothy Perkins:
DP's has really concentrated on it's shoe collection for next season, with an impressive range of heels on show. One particular pair of pink platforms resembled something from Kurt Geiger and the studded courts in black and patent beige were that edgy side of glam.
Clothing wise, romantic frills were seen once again, alongside a spot of the preppy nautical style and one sequinned dress (could the trend be diminishing?) in unusual and striking white.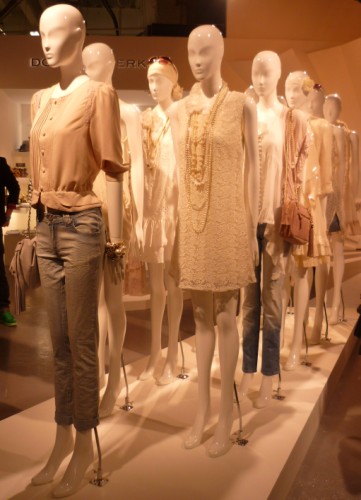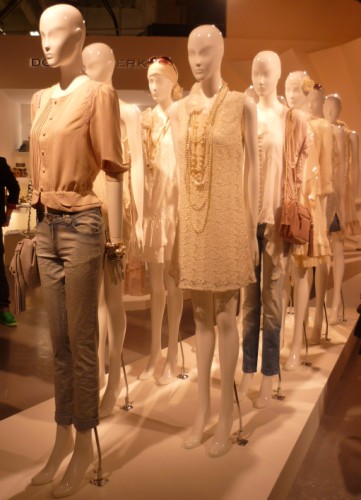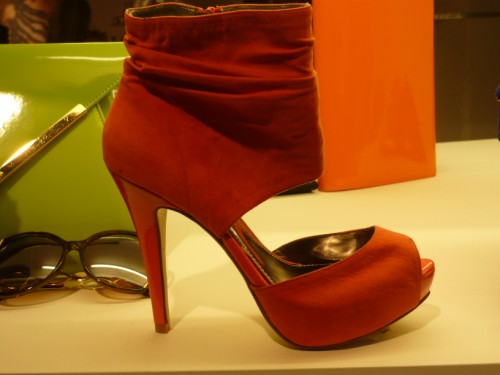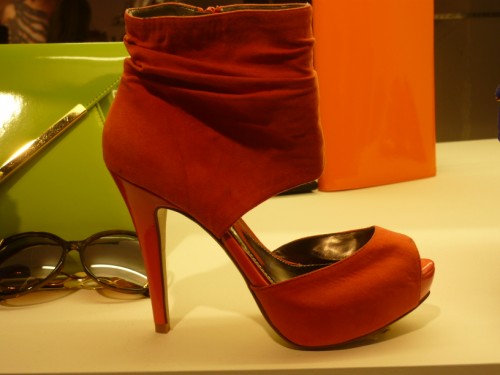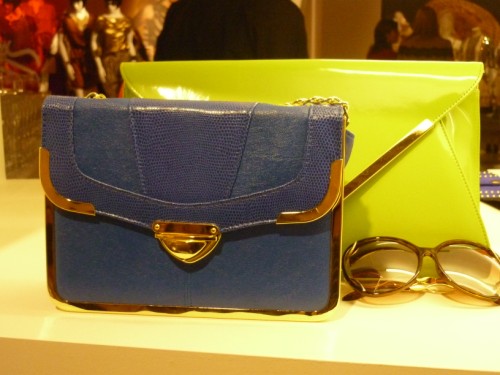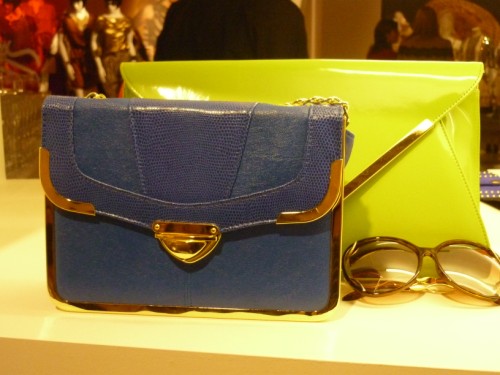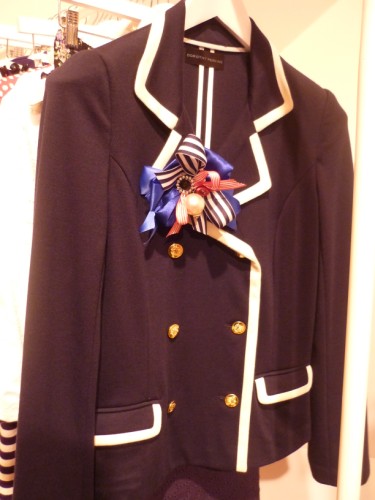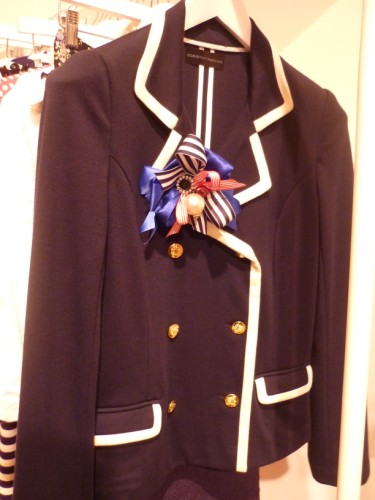 Wallis:
Wallis came up with a strong collection for next year, showcasing sophisticated handbags and accessories alongside animal print and tribal style clothing in warm, sumptuous hues. polka dot and stripey prints came in monochrome and the more exciting pieces were those that were – again – more neutral. Two winners included the dove grey suede jacket and the asymmetrical zebra print dress. Expect more shoulder pads at Wallis, too.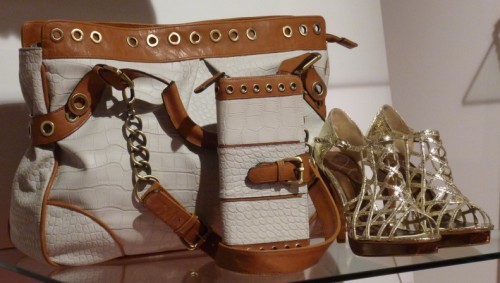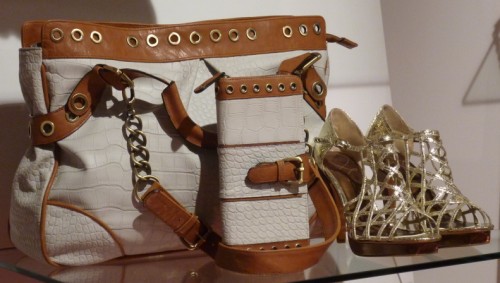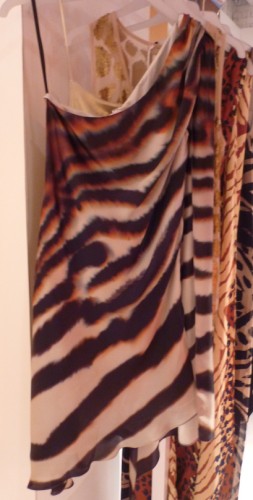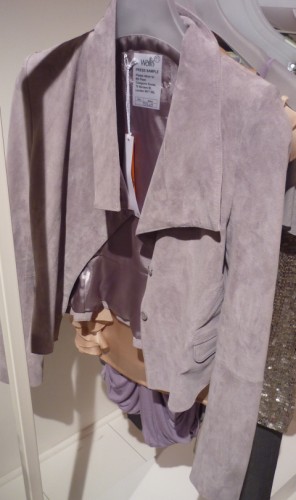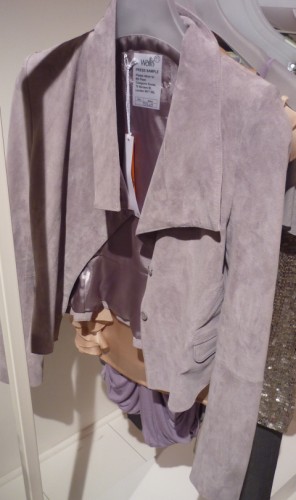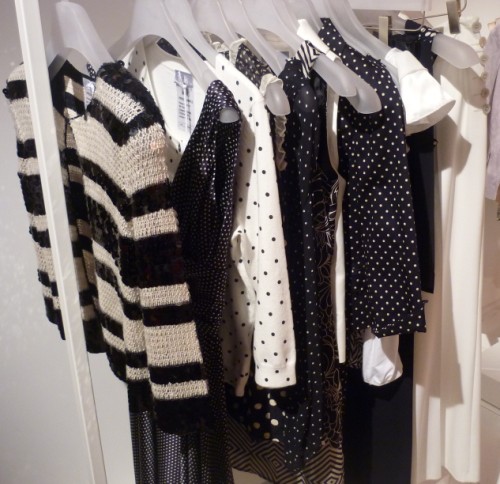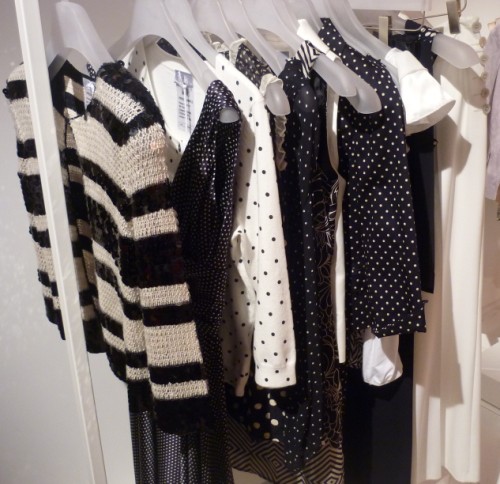 Evans:
There was a lot of print at Evans, whether it was floral dresses and bags or animal print pumps and bags. The jackets were our favourites – two of which took on the military theme, and another pink tweed number that was certainly inspired by Chanel. Lace was used here again – similiarly to the other Arcadia stores – and the appearance of white crotchet tops definitely brought out the holiday feeling