Last Updated on 24th November 2009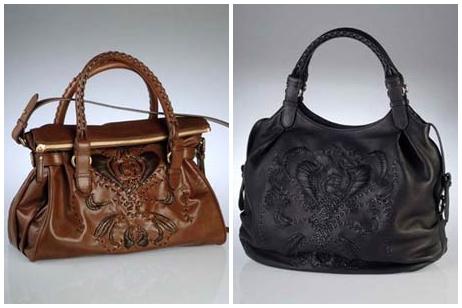 Fashion runs in this family's blood, but as the Gucci brothers design a new line of handbags for spring, there's no sign of the famous family name anywhere.
Guccio Gucci and Alessandro Gucci, grandsons of Gucci who founded the house almost 90 decades ago, have avoided the obvious fashion footpath and insist they want to make their own mark with their new venture.
"We are not doing this because our name is Gucci, nor do we want to replicate what the Gucci brand is doing. We have our own vision, said Guccio, who's the designing drive behind the new To Be G line.
Handbags are certainly no new thing for him either, according to Grazia. Helping his father Giorgio with his GiorgioG handbag range and running one of Italy's main leather manufacturing centres which gives goods to several top fashion houses, it's fair to say Guccio's got a bit of baggage.
To Be G, launching next spring, is a collection of classic European designs which feature a signature lily motif on every piece across patent, cracked, woven and butter-soft leathers, making for some cracking arm-candy from the snippet we've seen.
But will the line see the same success as its family heritage label? Only time will tell… talk about pressure.