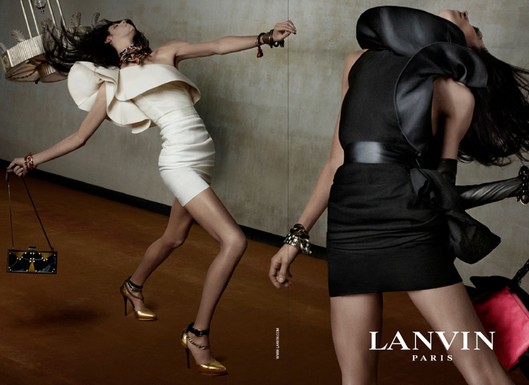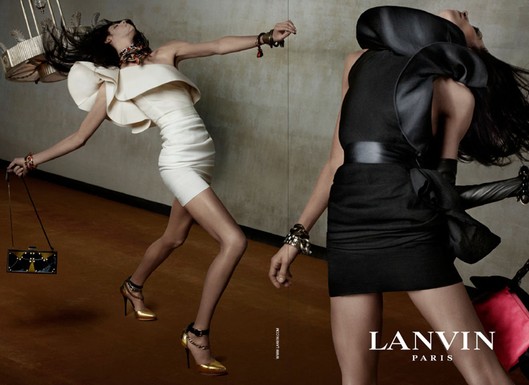 Forget slow and dreamy; Alber Elbaz is in a hurry, and his SS10 campaigns for Lanvin are fast-forward fashion.
As artisitc director for the French fashion house, Elbaz – who's rumoured to succeed Karl Lagerfeld if he ever retires from Chanel – found himself a tiring somewhat of motionless stills, saying, "I thought maybe we need a bit of action.
So cue the company's spring advertising campaign. Starring Jamie Bochert and shot by legendary fashion photographer Steven Meisel (the man behind the lens at Lara Stone's Louis Vuitton SS10 campaign), that girl's not hanging around as she rushes down a corridor in a New York studio.
"She moved so fast, even the chandelier was moving with her, said Elbaz.
According to WWD, Jamie was well qualified for the job, as she recently chased a purse snatcher in Brooklyn for 12 blocks , and got her bag back from the fashion-hungry thief. Blimey.
"That's the kind of girl I like, remarked Elbaz.
We'd run miles for our Mulberry any day of the week (well, if we had to).
[Images]