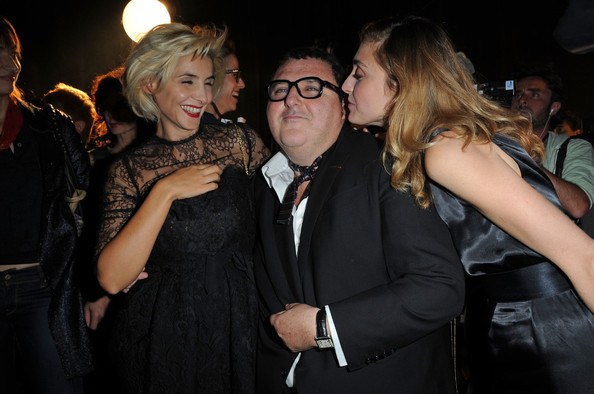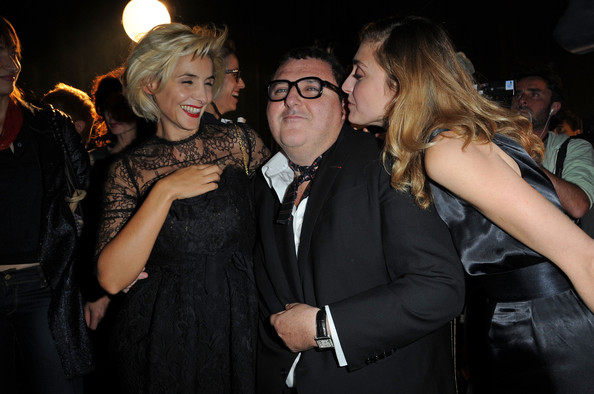 Latest rumours in the fashion world suggest Alber Elbaz could be the successor of Karl Lagerfeld at Chanel.
Ok, so we all know Karl isn't going anywhere any time soon. Earlier in the year, the most prolific fashion designer said he planned to "die with his boots on and has also compared his role to fashion's version of "death row. But if, and that's a big if, Karl ever was to leave his design helm at Chanel, it seems Alber is a likely choice to take his place.
Following Lanvin's Paris show, an unnamed top retailer said: "It was almost like he was saying, 'Look at what I can do', reports Vogue UK. "He has the ready-to-wear, the accessories, the personality, all the attention of the press… that larger-than-life-ness that is required to run a house like Chanel.
"Karl is Karl , even at 76, he is the most prolific designer in fashion. Who else works on his level? one magazine fashion director said. "But this show was so good that it almost proved if anyone else can even think about doing Chanel, it's Alber.
We wonder what Alber's got to say about all this? Surely he'd only take the role if the people were "nice at Chanel. As creative director at Lanvin, he surprised us recently by stretching his design work to illustrate a book for Mika; that's one we didn't see coming.
Exciting as these rumours are, we don't think Mr. Lagerfeld is going anywhere for a while.
[Images]