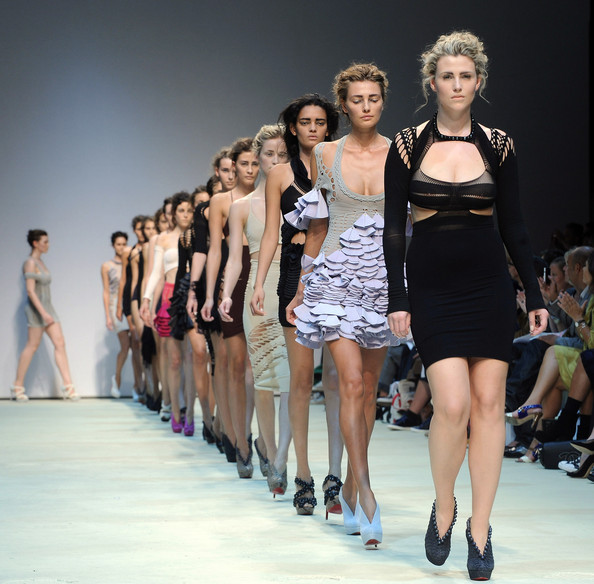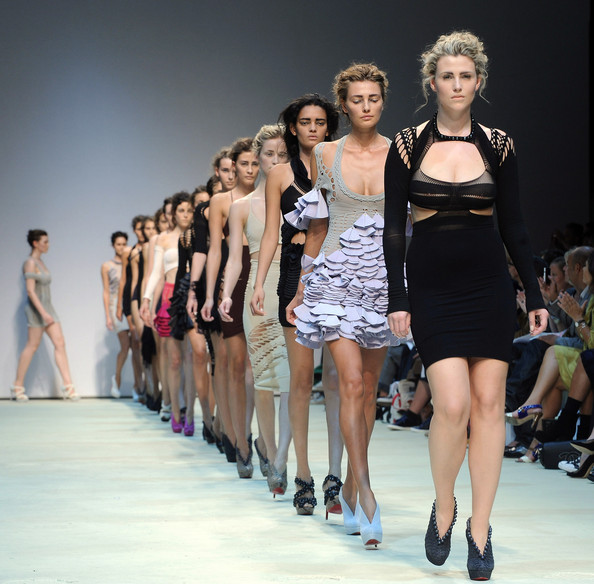 His choice of models may have sparked controversy last season, but it's full speed ahead for British designer Mark Fast as her gears up to launch a diffusion line.
The London-based designer, who's gained somewhat of a cult following for his fitted cobweb-knit designs, found inspiration for the new line , called 'Faster' , from a freebie he designed exclusively for those at his SS10 show.
You see, for those lucky devils who opened up a Mark Fast goodie bag last September, there laid a pair of thick black cobweb knit tights waiting to be worn, and they've proved so popular that they've inspired a whole new collection.
The Central Saint Martins graduate said the tights were originally created as one-offs, but because buyers have been snapping them up all over the shop, the pieces are going into production to form part of his new diffusion line, Elle UK reveal.
'Faster', we're pleased to hear, will be considerably cheaper than the main line, meaning we don't have to splash serious cash to get our mits on his signature knits, which, by the way, will be worked across tight-fit dresses, leggings and crop tops.
We'll consider our cries well and truly heard. Oh, and don't forget, Fast's collection with Topshop launches next month.