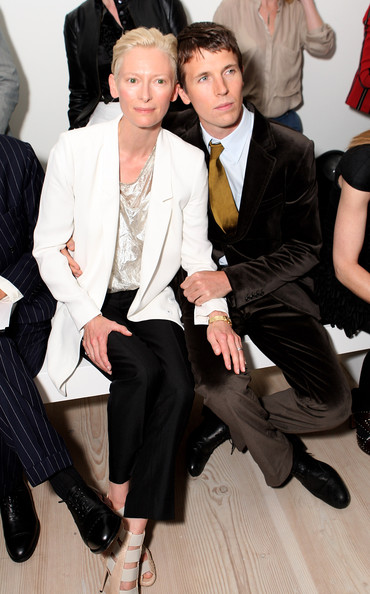 She can currently be seen flying fashion's flag for Pringle of Scotland as the face of its Heritage label for spring, and as luck would have it, Tilda Swinton couldn't be paired with a better brand.
"Pringle for me is completely eternal. It makes me think of my grandmother's twinsets, which I have known since I was a child. Being part of a modern Pringle now is really rocking for me, the actress , who's, er, interesting red carpet choices have become somewhat infamous , said.
Working with photographer Ryan McGinley, the SS10 campaign was shot at several Scottish landmarks , the first in a series of projects in which Pringle will promote Scottish talent in the creative industry, Vogue UK reveal.
"We described our film to each other. Ryan talked of caves, I talked of Robert Bresson. He of a highland castle, me of highland woods," ever-ethereal Swinton said of the collaboration and new-season campaign. "It was all about the process: we set ourselves a series of challenges. Only one a day – running in a difficult dress, climbing a steep hill, squeezing through a tiny window, crawling through a cave on my hands and knees, diving into the northern sea."
All in a days work…