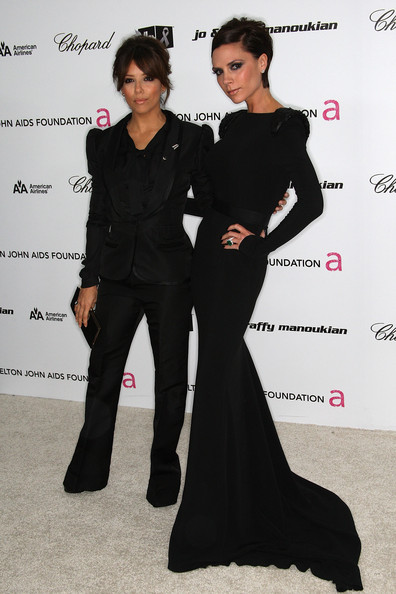 Oops, we forgot; Victoria Beckham doesn't like being called Posh any more, but we know someone that wouldn't mind. It seems Ms. Beckham's found herself a number one fan in the form of Eva Longoria-Parker.
It's no secret that the pair have been friends for a while, though most thought it was just another one of those famous friendships , airkisses and niceties, you know the drill. But oh how wrong we were. The Desperate Housewives star has revealed a deep admiration for Victoria.
"I got the chance to meet Victoria and we just hit it off. So we're close friends. She's just an amazing woman, said the actress, who recently starred in London Fog's Christmas campaign alongside her husband. "I admire the wife and mother that she is and, at the same time, this glamorous, beautiful, businesswoman. I aspire to be like her some day.
And as Victoria prepares to show her fourth collection of dresses at next month's New York Fashion Week, we can guess who's got first dibs.
"Right now they are my favourite dresses," the Daily Mirror report Eva saying. "I think Victoria is not just another celebrity trying to have just a clothing line. She is fashion and definitely knows what's she's talking about.
Eva's aspirations are already seeing light , she's launching her first fragrance for spring, and we all know where that leads…