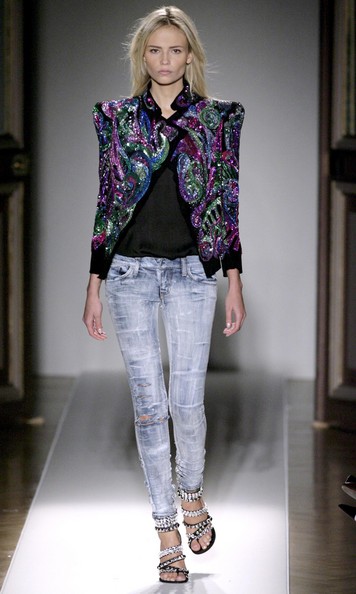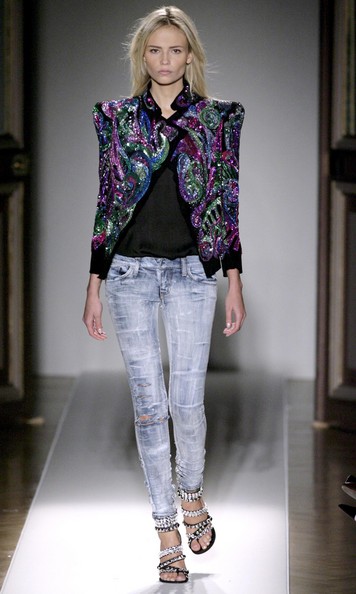 Fashion fans have been revelling in the rumours that Balmain are set to launch a lower-priced diffusion line, but all hopes have come crashing to the ground this week as it's confirmed there'll be no such fantasy.
The revered French fashion house , brought back to life when Christophe Decarnin injected some serious style, not to mention shoulder pads , has quashed all hope of us getting our hands on some bargain Balmaina this spring.
"There is no Balmain lower priced line," a spokesperson told Vogue UK. "What I think you might be referring to is a capsule collection that was prepared for some Parisian retailers. Christophe Decarnin wasn't involved in that project. The brand has decided to not repeat the experience, preferring to concentrate all its efforts on the mainline."
Boo hoo indeed. So whilst we can still look forward to its February offerings for AW10, it looks like we'll have to keep saving if we're to afford anything from Balmain's mainline collection. The T-shirts begin at £1,000 for starters.