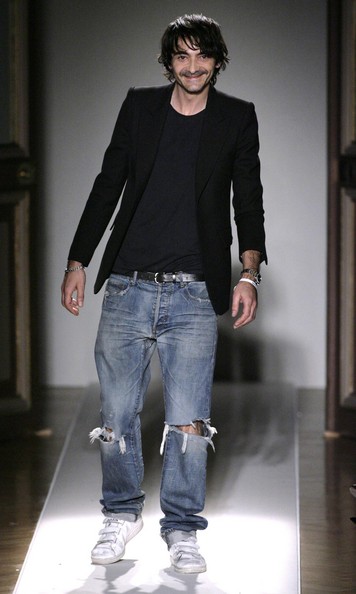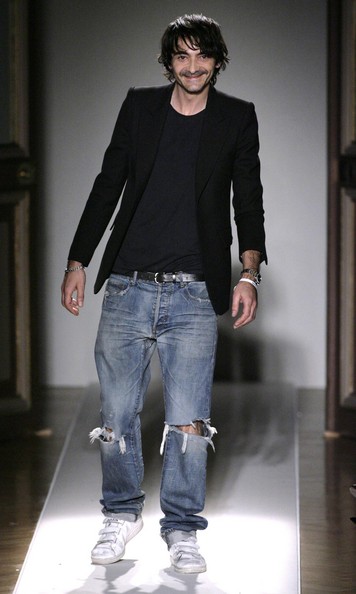 Its been a strange week so far for Paris Fashion Week – what with John Galliano facing imprisonment and Lady Gaga walking for Mugler – but it's about to get a whole lot worse, as rumours are currently flying around that Balmain creative director Christophe Decarnin has been recovering from depression in a mental health hospital since January.
Hint recently filed a report claiming the designer had been stuck in a mental health hospital since January suffering from depression, and no longer works at Balmain – apparently, the house's new stylist, Melanie Ward, designed the brand's latest AW11 collection, which showed yesterday at Paris Fashion Week.
And with Decarnin absent from yesterday's show, it does add fuel to the gossiping fire.
But a spokesperson for the brand also issued a statement yesterday, insisting that Christophe's absence was merely due to him feeling slightly under the weather, and that he had complete control over the direction of the AW11 collection.
"Christophe was feeling unwell and was asked to stay at home by doctor's orders. It's been a demanding season and unfortunately he couldn't be at the show today. The collection was done completely under his creative direction. Now he needs to rest."
WWD backs this up, stating the designer was absent from the show after recovering from depression, but did have complete involvement in Balmain's latest collection.
"The designer was absent under doctor's orders, after having recently been released from the hospital, where he was said to have been treated for depression," they reports. "A Balmain spokesman said Decarnin was involved in the design."
So what's the truth? Stay tuned for more updates on the matter.