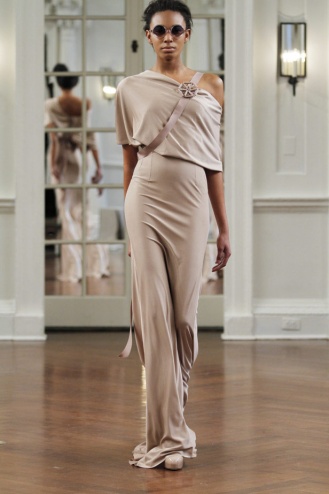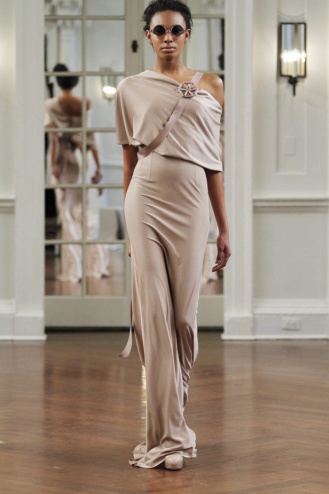 There's no doubt she's earned her place in the fashion industry, and yesterday, Victoria Beckham went to great lengths to prove it to fashion's notoriously hard-to-please international press.
And when VB showed her fourth dress collection at New York Fashion Week yesterday, she knocked the last-standing critics off their feet with her luxe laid-back looks.
Though drenched in the designer's signature sophisticated styling, the new dresses for AW10 seem more relaxed than her previously sharp-tailored collections.
"My style is a lot more relaxed nowadays, she told Elle UK. "I think you can see that in these clothes.
Speaking of her Hollywood 1940s-inspired collection, she continued, "This time I really pushed myself. It's much more sophisticated and daring.
And whilst we're fully expecting the red carpet to be covered in her new collection in the coming months, it won't be before she's made a debut appearance in her designs. Apparently, she'll be wearing a floor-length asymmetric nude dress (pictured) right from her runway to next month's Oscars.
Now you know.
[Images]