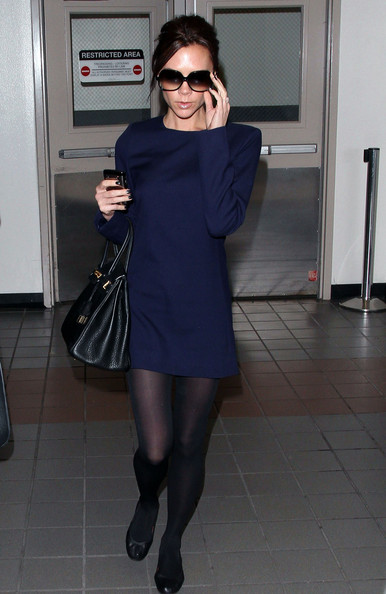 Frankly, we're growing tired of Victoria Beckham's rumour rounds at the moment, but this is is just too darn juicy not to share. Word on the street is that she's been approached to design a luxury fashion hotel on a Dubai island where Karl Lagerfeld's role as development designer resides.
Apparently Victoria's currently thinking long and hard over her £25 million offer to design the hotel on Isla Moda, a fashion-themed isle off the coast of Dubai, and yes, that's the very same isle that Karl Largerfeld is developing into a designer dreamland.
"Even in these credit-crunched times, the fee offered to Victoria was astronomical. She was absolutely stunned, a source told the Daily Mirror. "But if she accepts, she wants to be very hands-on and involved with all the decision making. She's not just going to put her name to anything for money. It has to be a fantastic project.
But even though the ruler of Dubai, Sheik Mohammed bin Rashid al-Maktoum, wrote to her personally to invite her onto the project , which will include everything from room design to the finish of soft furnishings , time is of the essence, and with fashion week fast approaching, there's not a lot going spare.
"Victoria is always keen to look at ways of growing her business but for now her focus is New York fashion week next month, a spokeswoman for the designer said.
This will be Ms. Beckham's fourth collection for her eponymous label, so as next month approaches, it seems all eyes (and ears) will be on the designer, natch.