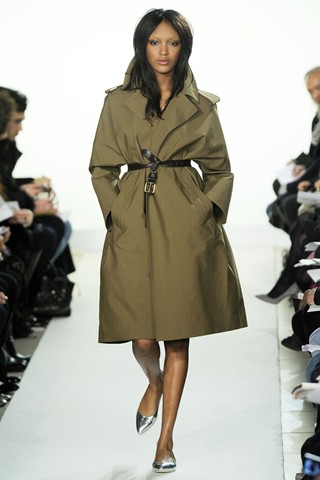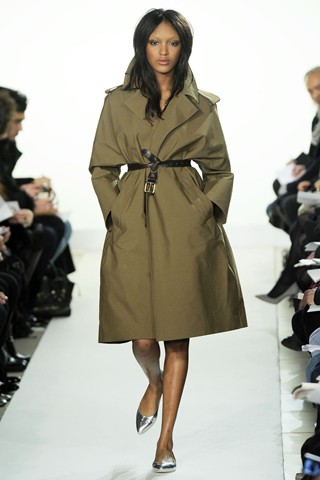 After giving birth to her first baby boy just 10 weeks ago, British model Jourdan Dunn hit the catwalk at London Fashion Week yesterday, marking her much-welcomed return to the runway.
Despite the offers rolling in to photograph her and her baby, she's shunned the spotlight for several months , thought it would seem she was all the while planning her post-pregnancy debut at this season's shows.
At yesterday's autumn Aquascutum presentation, Dunn shone in a simple belted trench as she shimmied down the runway in silver flats, looking like she'd never left our sights.
Of course, she had left our sights, and for quite some time, but the young model held her own against an impressive line up of catwalk queens, including model du jour Karlie Kloss, Anja Rubik and Prada pretty Lisanne De Jong, Vogue UK reveal.
Welcome back Jourdan, we've missed you.
[Images]